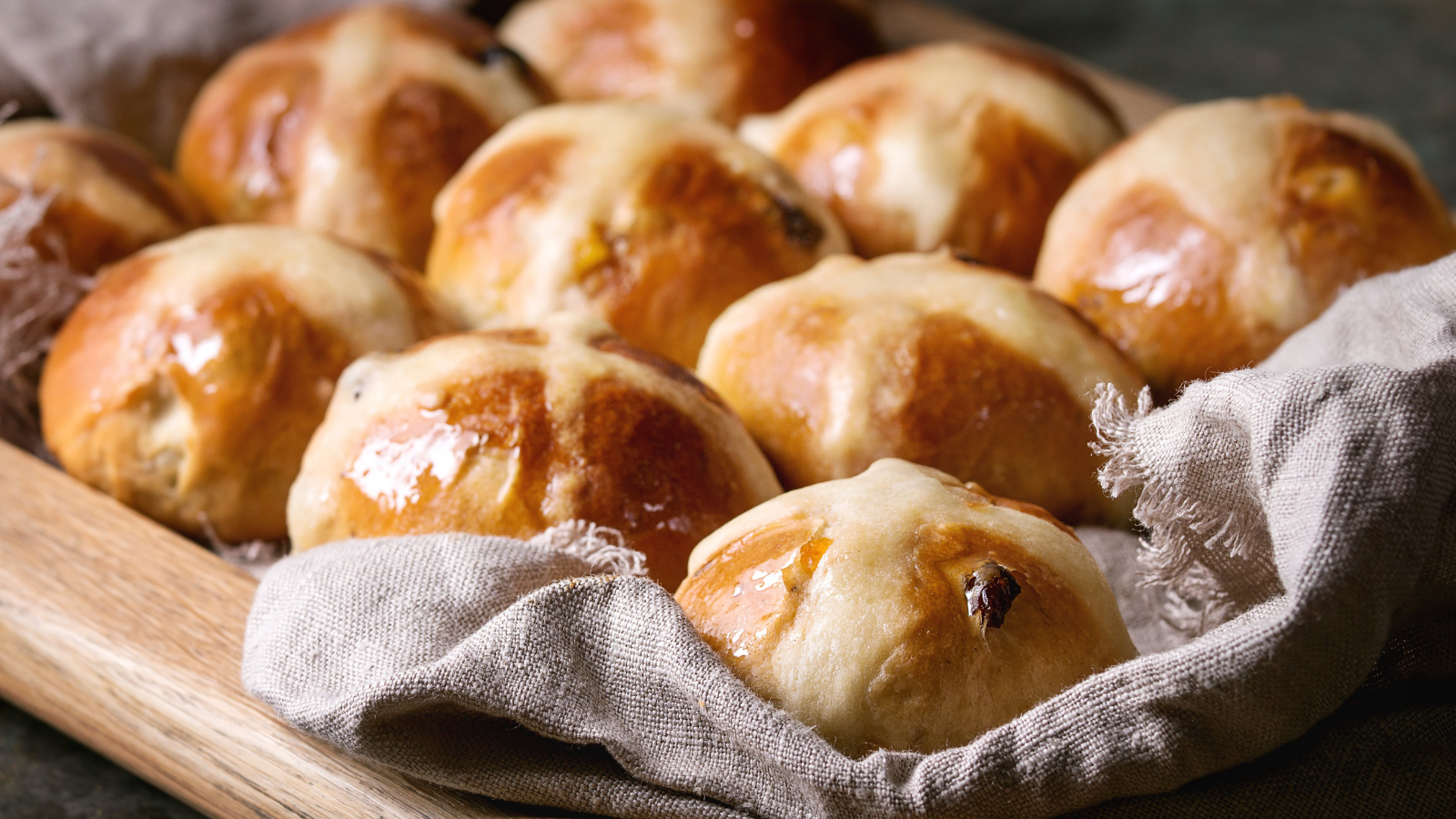 Hot Cross Bun Sales on Fire!
In comparison to this time last year, when the nation went into lockdown, consumers are splashing out this Easter. According to analysts Kantar, British households had already spent £153m on Easter eggs and £37m on hot cross buns by 21st March this year, that's £48m more than this time last year.1
"There are signs of people making a special, even symbolic, effort this year" said Fraser McKevitt, head of retail and consumer insight at Kantar.
Variety is the key to Easter!
Whilst for most Easter is all about the chocolate it is evident from sales that for some of us it's as much about the hot cross bun.  Historically, hot cross buns were eaten on Good Friday to mark the end of Lent, but now due to demand you can find them in supermarkets all year round in the UK.2
In fact, for some retailers such as Aldi hot cross buns are their 'key weapon' to their Easter success. Aldi's strategy is that by offering a greater selection, including some unusual flavours, the shopper is encouraged to buy more than one variety to sample. 3 This year their selection is endless with chilli and cheese, rhubarb and custard and honeycomb to name but a few.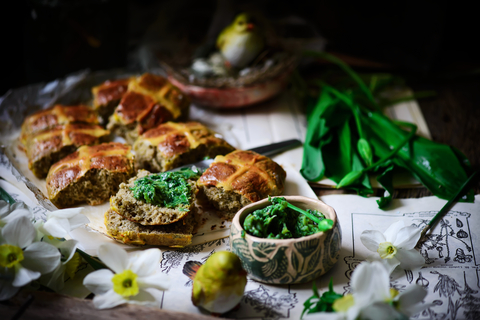 Not just buns…
Of course, it is not only Aldi who now offers more novel flavours but also several others.  Morrisons introduced a limited edition Hot Cross Ale (4.5%) bun, Marks & Spencer offers a Chilli & Cheese Hot Cross Bun and Sainsbury's Taste the Difference range includes a Chocolate and Salted Caramel Hot Cross Bun. It appears Easter is fast becoming the season to introduce more exciting and innovative flavours onto the shelves.
As well as more unique flavours in hot cross buns themselves there are now many other applications with Hot Cross Bun as a flavour.  The heady combination of fruit and cinnamon can be found in tea infusions, spreads and gin.  Major food manufacturers have also introduced them to ice cream, chocolate and popcorn.  There truly is something for everyone to enjoy.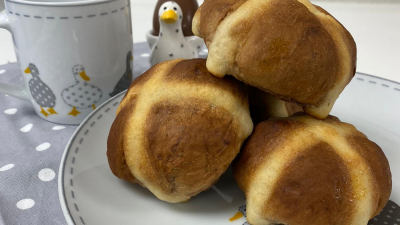 So, for that reason we in the Hitchen Kitchen did not want to be left out and decided to put our own twist on the classic with a Toasted Coconut & Espresso Coffee flavoured bun and it turned out to be 'eggcellent', if we say so ourselves.  However, we've yet to sample our other flavours of Apple & Blackcurrant and Citrus & Blood Orange.  As ever our flavourists have out done themselves with their abilities to tantalise the taste buds.
Gone are the days where you would expect a lightly toasted bun with butter, the internet is now teaming with recipe ideas to make the most out of your Easter treat. Not only this, but a year into covid restrictions we are becoming more adventurous with our food at home. The humble hot cross bun is now likely to encase a gourmet burger or be the host of an ice cream sandwich. The only restriction here is your imagination.
Why not contact us to see how we can help your business develop products to meet the new consumers demand and offer an innovative taste for any application.