Low & No Alcohol Beverage Flavours
Introducing the #HitchenBar's flavours for the low and no beverage category.  A blend of natural ingredients designed using our technical expertise and industry knowledge to provide you with the perfect solution to create unique and #NaturallyFabulous consumer-driven products for the  low and non alcohol beverage sector.
Consumers value the variety of flavours found in non-alcoholic drinks just as much as they value the unique experience provided by them. Give your consumers an option that tastes the same as an alcoholic beverage, or even better with our range of flavours:
Our team can help you develop products that cut through the noise on shelf, maximising on the growing trend of 'nolo' alcohol beverages and Instagram-worthy drinks without any compromise on taste.
Request a Mocktail sample box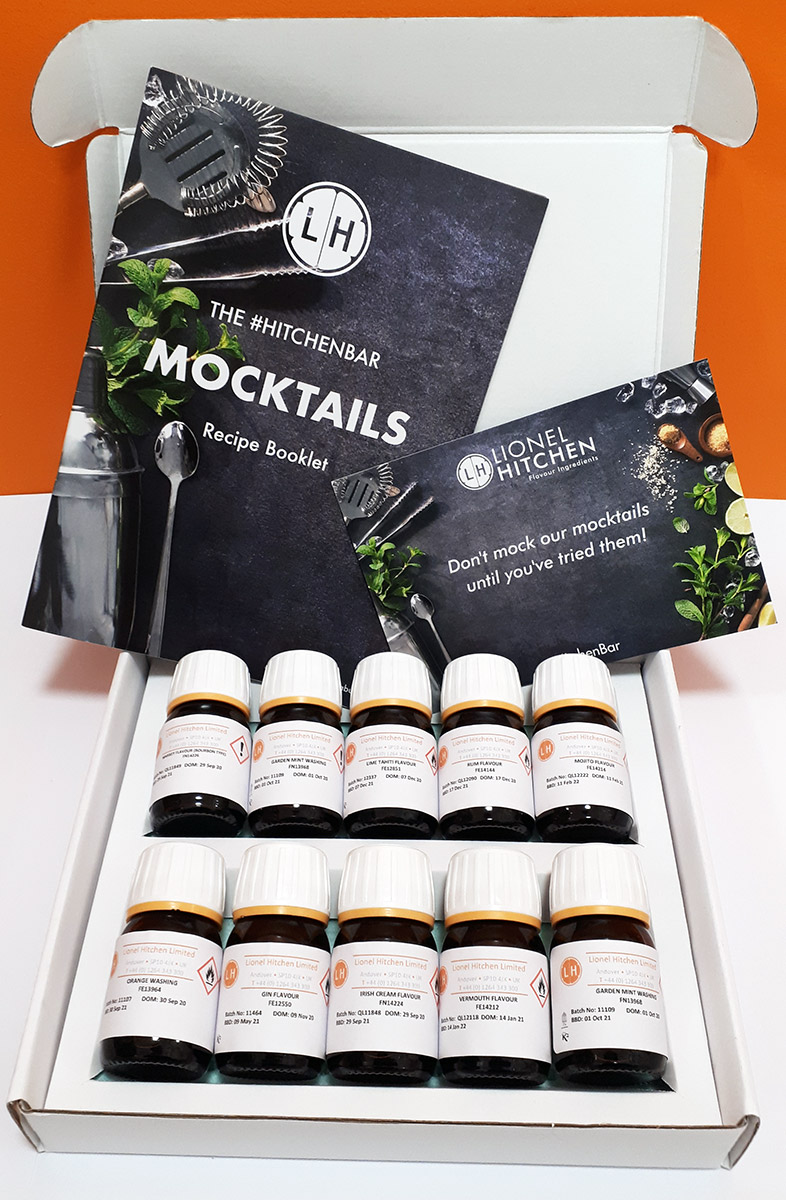 Our range of mocktail & spirited flavours deliver the taste and the 'kick' without the alcohol:
Accreditations and Certifications 
It is the policy of Lionel Hitchen Limited to provide professional and responsive service to all of our customers at all times and to provide safe and legal products and services of the highest possible standards of performance, reliability and specified quality.
All of our product are suitable for vegetarians and vegans.
We operate a strict policy to exclude nuts and sesame seeds from our facilities to give our customers assurance regarding allergen controls.