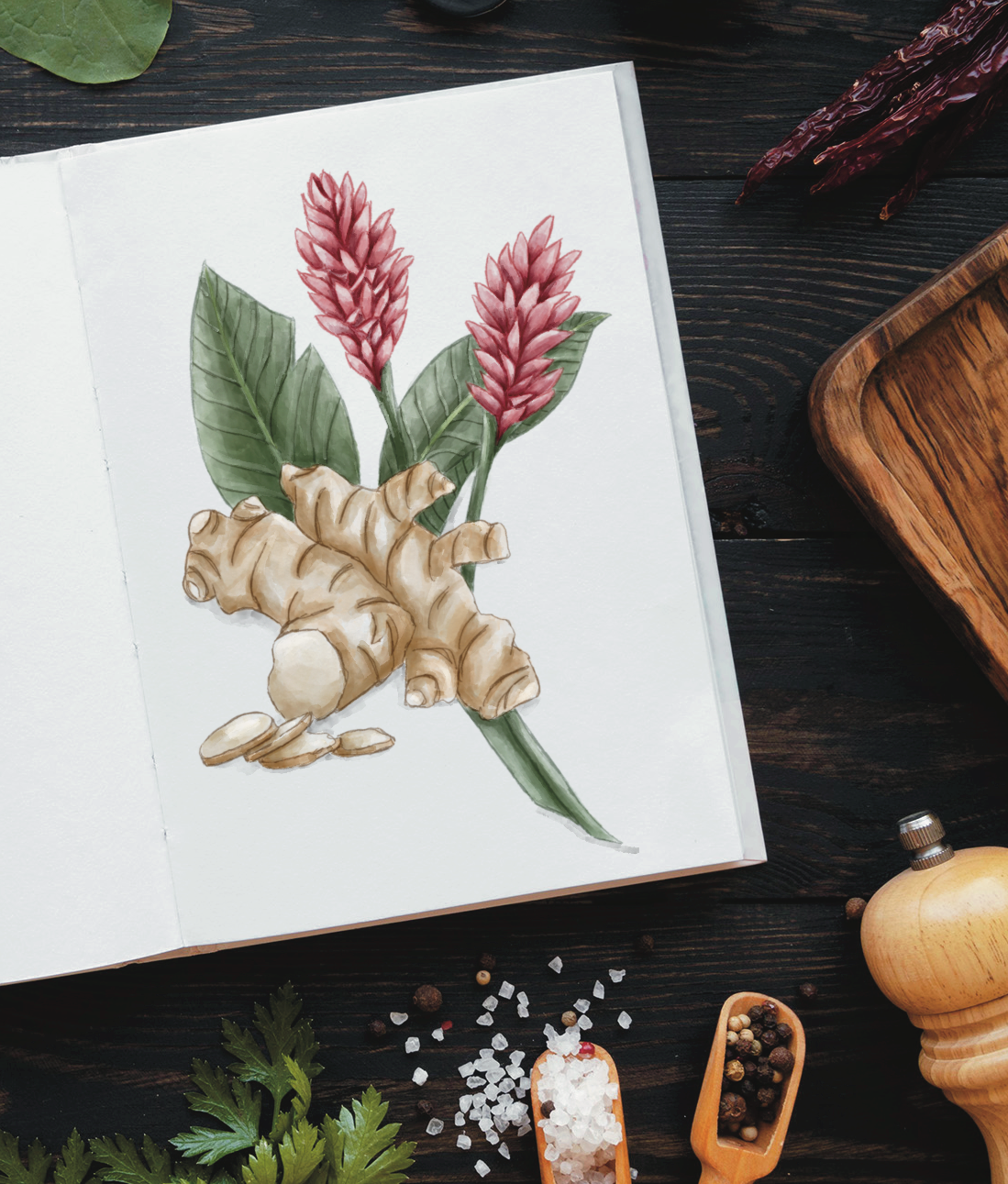 One Rhizome, a World of Possibilities
Ginger, the world's most cultivated herb, taps into several rising trends, from mindful eating, to heightened interest in health promoting ingredients and the pursuit of authenticity. The incredibly nuanced flavour of this 'wonder root' provides a wealth of product innovation opportunities in food and drink.
For the Hitchen family, ginger has always been seen as a Naturally Fabulous ingredient. However, sourcing the highest quality ginger root, ginger oils, and extracts is not enough to create a consistently delicious and authentic ginger flavour. Applying the expertise necessary to get the right balance of natural flavour molecules contained within the extracts and knowing what to remove and retain for the desired flavour is essential. Here at Lionel Hitchen we use processing and flavourist expertise to capture different profiles from fresh and dried ginger and gingers from different regions of the world.
Fresh / Green
Citrusy, sweeter, floral, green and herbal
Dried
Intense, spicy, warming and earthy
Ginger offers a wealth of product innovation opportunities and our flavourists can help create unique and consistent ginger flavours for various beverage applications. With ginger's versatile flavour profile and numerous health benefits, incorporating it into drink products is an excellent way to cater to consumers' increasing demands for authentic, natural, and clean-label products.
If you're considering using ginger in your next product launch, Lionel Hitchen's Ginger range could be exactly what you are looking for.
Developed by our expert Creative Solutions team ensuring an authentic taste

Suitable for a wide variety of applications
Manufactured in the UK using our highest quality ingredients on an allergen controlled site

High performance and high-impact

Good stability, long shelf-life

Vegetarian and vegan suitable
Take a look at our Ginger Report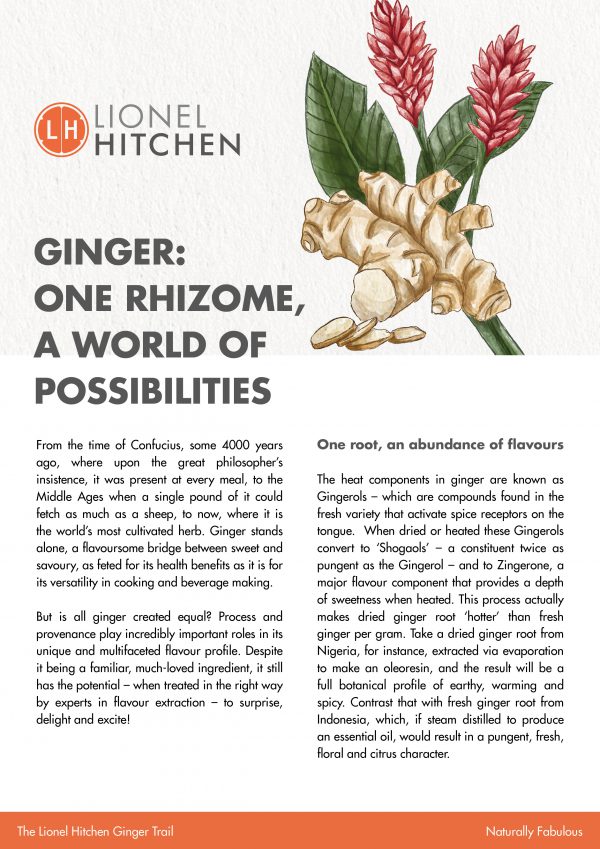 Listen to our podcast in partnership with Food Matters Live
In this episode of the Food Matters Live podcast, made in partnership with Lionel Hitchen, we explore ginger's potential as a flavour ingredient and look at its complexities, the differences in flavour profiles and the opportunities.
We also look at the innovative ways ginger is being used in products to create distinctive tastes that appeal to consumers.
Accreditations and Certifications 
It is the policy of Lionel Hitchen Limited to provide professional and responsive service to all of our customers at all times and to provide safe and legal products and services of the highest possible standards of performance, reliability and specified quality.
All of our product are suitable for vegetarians and vegans.
We operate a strict policy to exclude nuts and sesame seeds from our facilities to give our customers assurance regarding allergen controls.