Ginger, the most cultivated herb in the world, is more than just a versatile ingredient. Its multifaceted flavour profile and numerous health benefits make it a wonder root that offers abundant product innovation opportunities. The heat components in ginger, known as gingerols, create a warming, earthy, and spicy flavour when dried or heated. Solvents can extract oleoresin from dried root from Nigeria to produce a full taste profile of earthy, warming, and spicy. In contrast, steam distilling fresh ginger root from Indonesia to produce an essential oil results in a pungent, fresh, floral, and citrus character.
A recent report by GlobalData* shows that ginger taps into several rising trends, from mindful eating to heightened interest in health-promoting ingredients, comfort food, and authenticity and cites ginger's innovation opportunities in food products as 'high.' Ginger's versatility extends to the alcoholic beverage category, where it can complement and enhance a range of flavours in 'low-to-no' drinks. The health benefits of ginger have earned it the title of a superfood, with consumers globally associating it with a range of health benefits, making it an excellent ingredient for natural, clean-label products.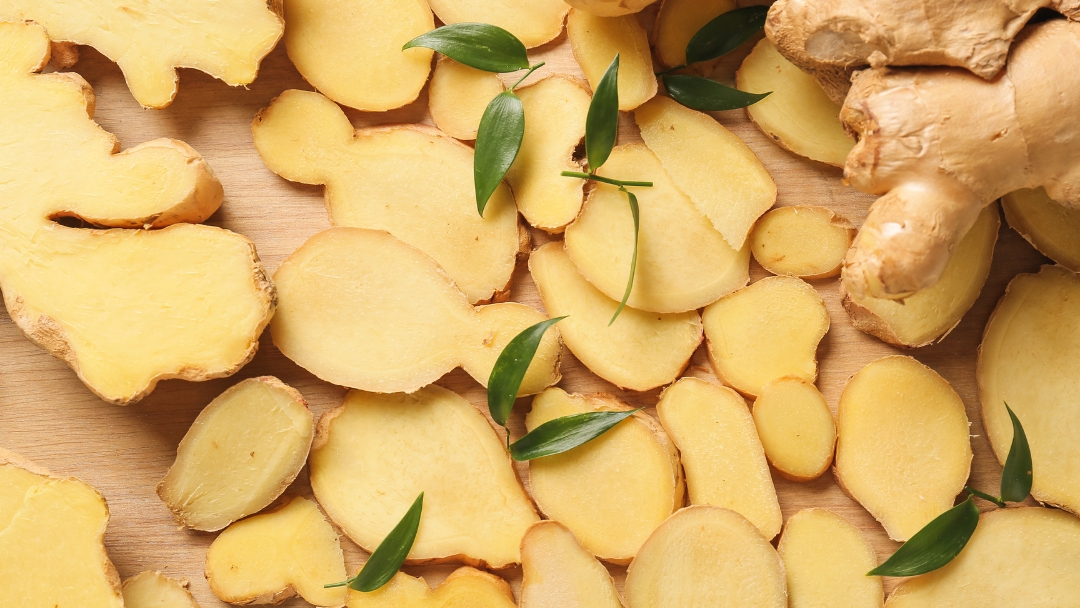 However, sourcing the highest quality ginger root, oils, and extracts is not enough to create a consistently delicious and authentic flavour. Applying the expertise necessary to get the right balance of natural flavour molecules contained within the extracts and knowing what to remove and retain for the desired flavour is essential. Here at Lionel Hitchen we use processing and flavourist expertise to capture different profiles from fresh and dried ginger and gingers from different regions of the world.
Ginger oils and extracts can pose stability issues like insolubility, turbidity, and intensity, which affect their use in flavoured beverage development. However, a smaller dosage of a speciality ginger extract can deliver the true-to-ginger taste and aroma at the required intensity, overcoming the stability challenge.
One example of this can be seen with our HiPer Ginger range.  Our highly technical distillation process removes the insoluble components, those that do not contribute to flavour but can make the extract highly coloured and hazy in application. The result is a range of highly concentrated ginger extracts that are perfect as an ingredient in natural flavours that help overcome these challenges and retain their flavour intensity even at low dosage rates.
Overall, ginger offers a wealth of product innovation opportunities and Lionel Hitchen's flavourist expertise can help create unique and consistent ginger flavours for various food and beverage applications. With ginger's versatile flavour profile and numerous health benefits, incorporating it into food and drink products is an excellent way to cater to consumers' increasing demands for authentic, natural, and clean-label products.
Our flexibility in manufacturing facilitates low start up volumes. So, whether your development project is large or small, Lionel Hitchen would be delighted to assist. Get in touch today to talk to a member of our Creative Solutions team and request a free sample.
*GlobalData – Ingredient Insights: Ginger CS21002II, February 17, 2022, An ingredient that boasts wellness benefits and offers multisensory appeal