The world is in a time of transformation, global events such as pandemic and climate change have reshaped the food and beverage industry as well as consumers' desire for sustainable brands and products that offer a multi-sensory experience and benefits for their health.
2023 already starts with a new challenge, as the cost of living rises, brands and retailers will have to rethink their products and take the necessary steps to keep them affordable for consumers or convince them of their value.
With all this in mind, we have put together the main trends in the food and beverage industry for 2023.
Top 5 Trends 2023
Accessible Health
Consumers will continue to seek out brands that offer products that align with their top priorities. When it comes to health benefits, the immune system remains the top priority.
Products with vitamins, and nutrient dense ingredients are now appearing in more mainstream formats. Not only does this make incorporating healthy choices into lifestyles more convenient, but it's also making it more accessible to wider audiences.
We understand that certain ingredients such as vitamins and probiotics can give a strong and unpleasant taste to the product. Therefore, it is important to work with natural flavours that can mask this undesirable taste, making the product much more attractive to the consumer, such as ginger, turmeric and citrus.
Around the World
When travelling became possible again after the pandemic, we now have the rising cost of living making people rethink about spending money. So in lieu of actual travel, people look to be transported to happy places by food!
It is about incorporating bold flavours to elevate the experience like Lebanese Toum or Mexican Tajin to familiar formats like pizzas and burgers. Or if a meal out is too much of an indulgence, then how about a more affordable indulgence such as authentic French patisserie and viennoiserie.
We will see influences from West Africa, Middle Eastern, East Asia, Latin America and more.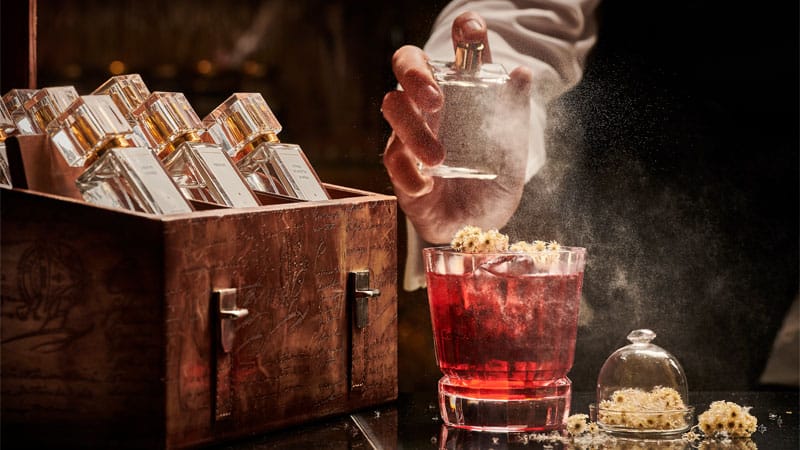 Photo: Emanuele Balestra
Multisensory Experience
Brands can enhance the consumer experience at home with new ways to stimulate our five senses. Have you ever thought about perfume for food?
Aroma adds a new sensory element to food and beverages. Edible Culinary Fragrances designed to enhance the tasting experience are already being used in water, soft drinks, baked goods and prepared meals.
While many brands go straight to the point to satisfy consumer cravings, there is an unmet need for products that delay the moment of gratification. Multitextural layers or hidden flavours can build a mini journey of discovery to the moment of consumption.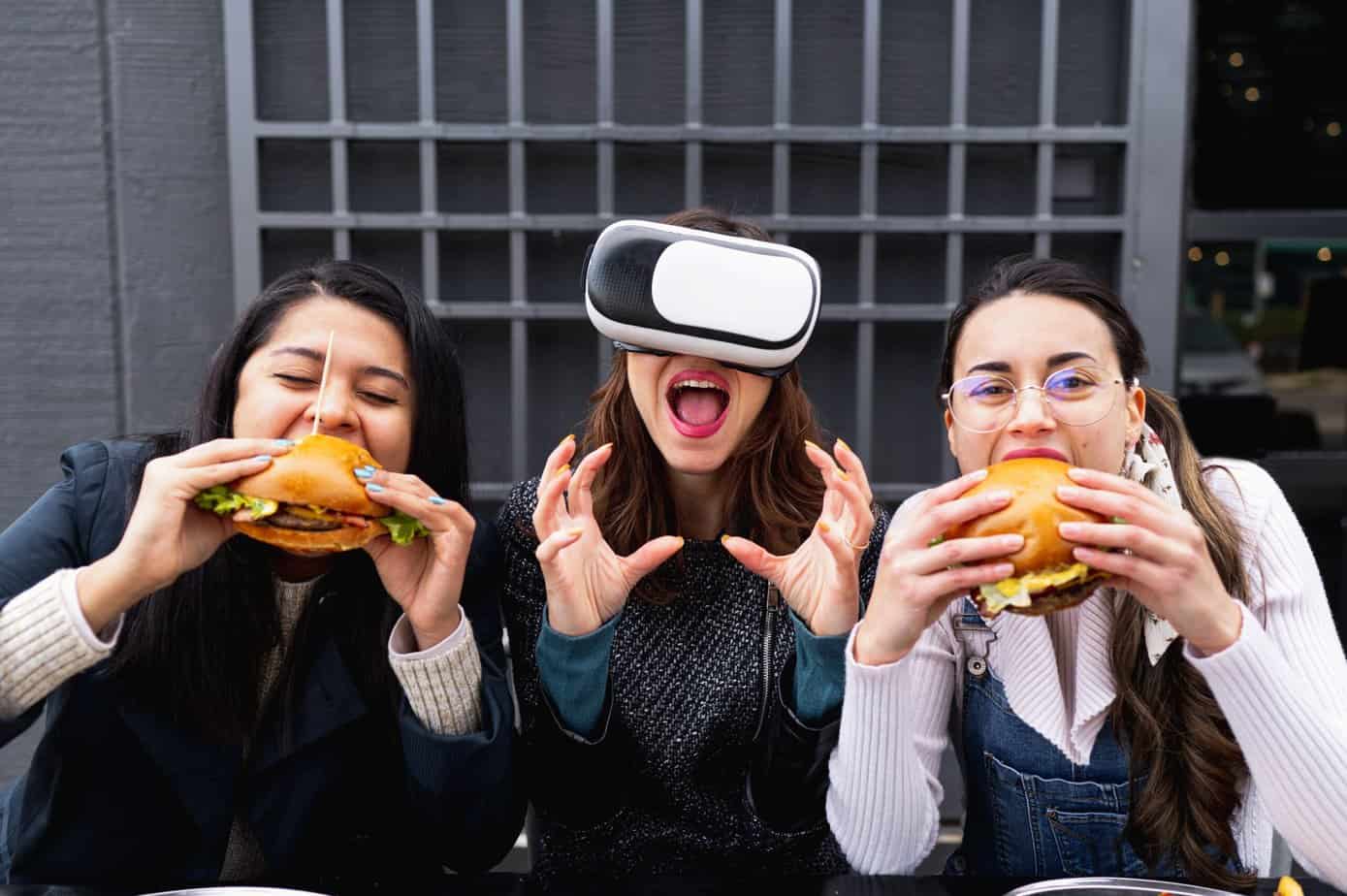 Metaverse
Multisensory innovations in food and drink could eventually evolve from consumable formats to virtual options. The Metaverse opens up the possibility of offering people pleasures with sensory simulation tools.
42% of US consumers who shop online would use technology to simplify the searching or browsing process when shopping online, according to Mintel – 2023 Global Food & Drink Trends.
From ordering real food from virtual restaurants to metaverse games and NFTs that translate into real-world benefits, on and offline are connected in increasingly seamless consumer journeys. Wendy's, Coca-Cola, Chipotle and Heineken all have a metaverse presence where fans interact with the brand in new and fun ways.
Space and the fantasy world become more tangible than the mythical and magical flavour that appealed to consumers looking for escapes from the reality of life on Earth. For example, Coca-Cola Creations' first flavour innovation, Starlight, was inspired by space.
Better-For-Us
From farm to fork, consumers are more aware of the impact of industries and the environmental factors such as soil health and growing conditions (e.g. water, CO2 levels, pollution) will be urgently addressed to secure our food supply.
Innovative packaging is being made with natural and agricultural materials like cocoa shells, mushrooms. pineapple leaves, coconut and others. Consumers want fully recyclable/biodegradable packaging – e.g. caps, multipack wrapping, etc.
Source:
Mintel – 2023 Global Food & Drink Trends
The food people – tfp Trends Food & Beverage 2023-2024