The bakery sector continues to grow and even with the growing demand for healthier products, indulgence continues to lead the trends in this category, of course with a healthier twist than we are used to seeing.
Baking ingredient and mix manufacturers are driving innovation around vegan claims, partly in response to consumer interest in plant-based nutrition, according to Mintel's report, A year of innovation in baking ingredients & sugar, 2022.
If health was not already in focus, it is now, with high fat, salt and sugar (HFSS) legislation, however the need for indulgence trumps health in baking.
Nostalgic and indulgent flavours are still on the rise as they can offer some comfort to consumers who are still recovering from the impact and the uncertainty that the pandemic caused. But on the flip side there are consumers who seek bolder more adventurous flavours reminiscent of their travels or those that want the simplicity of sourcing local flavours.
All You Need Is Love…And Indulgence
The bakery sector is all about comfort, family moments and this still dominates this industry. This week celebrates National Doughnut Week, where we can see the rise of dessert-inspired flavours like lemon meringue, chocolate orange and apple crumble.
Bakery classics such as Victoria sponge are top of the trends, particularly with the Queen's Jubilee on the way. However, we can expect to see twists with seasonal ingredients and flavour combinations such as roasted forced rhubarb scones baked with clotted cream; and lemon, maple and vanilla taking the place of pineapple within an upside-down pudding.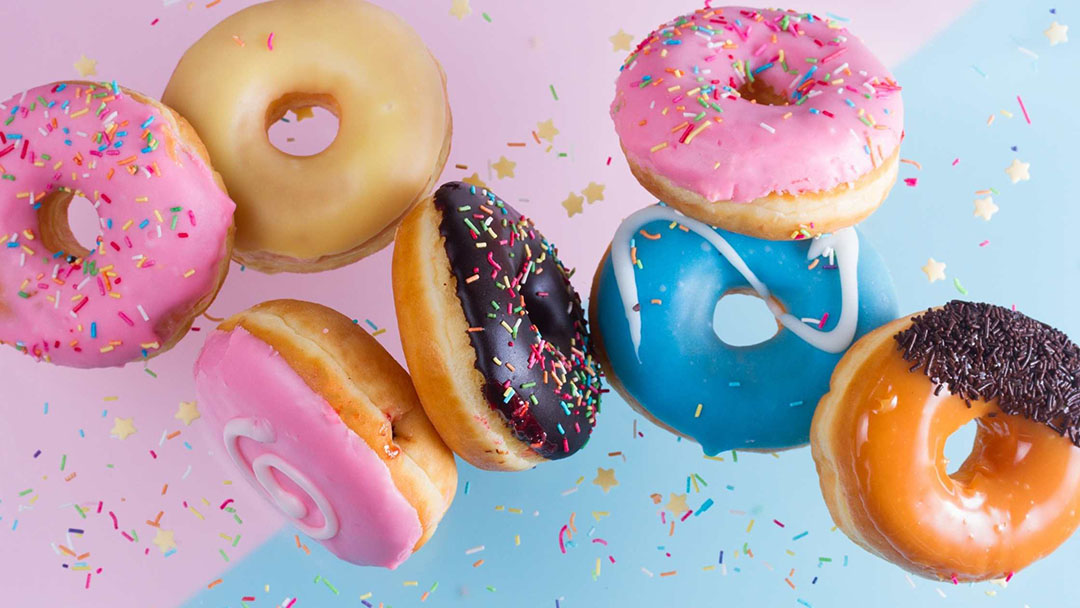 Boldly Cooking
Bold flavours are becoming mainstream in the supermarket with consumers seeking multi-sensory experiences.
For those who have had to cancel their travel plans due to the pandemic, whilst things are returning to normal, they are looking for products that offer a sense of adventure. A fusion of different flavours, whether global or familiar, can spark this sense of adventure in bakery products.
This is an opportunity for brands to innovate with flavours from different parts of the world such as matcha croissants or sourdough doughnuts with Sri Lankan cinnamon flavour.
Bake the World a Butter Place
Health is certainly a significant focus in bakery NPD, due to HFSS legislation and with people's growing concern for their wellbeing. We are seeing innovations in bakery products with the use of alternative flours, sugar reduction and the use of postbiotics to support gut health, as well as the growth of plant-based products.
It is not enough just to have a healthy diet, consumers are interested in products that also support the health of the planet and everything on it. There is a need for brands to start rethinking about their production process, from farm to fork, considering their carbon footprint, recycling and plastic-free packaging.
Bake Someone Happy with Lionel Hitchen
We understand that every sector has different needs and take great lengths to ensure our product portfolio is aligned with global and domestic food and beverage trends, staying ahead of the curve and offering our customers naturally fabulous flavours and flavour ingredients.
Our delicious Retro Pudding Flavours can immerse you in nostalgia with classics like Carrot Cake or Treacle Pie, alongside some international favourites like Cheesecake and Apple Strudel. We also offer a range of natural flavours and ingredients that can support any product concept for all diets.
Check out our product list and request a sample!
Sources:
Mintel – A year of innovation in baking ingredients & sugar, 2022
Mintel – A year of innovation in cakes, pastries & sweet goods, 2021
Thefoodpeople – Category Snapshot – Bakery 2022
The Grocer – The battle of baked goods: category report 2022
British Baker – Top bakery trends 2022 revealed
British Baker – What are the top doughnut trends for 2022?