With health and immunity becoming such a focus for consumers, brands will need to keep abreast with the trends that are driving purchase in the dairy and dairy alternative market.
Yoghurt
Natural flavours and local ingredients are becoming more sought after by consumers, along with ingredients to protect gut health, according to GlobalData, Innovation Update Q1 2022: Dairy and Dairy Alternatives.  Brands are optimising on this key driver by advertising this claim on packaging, advertising that they are free from artificial ingredients.  As well as focusing on functional claims brands are also tapping into the demand for more exotic, unusual flavours and local ingredients wherever possible.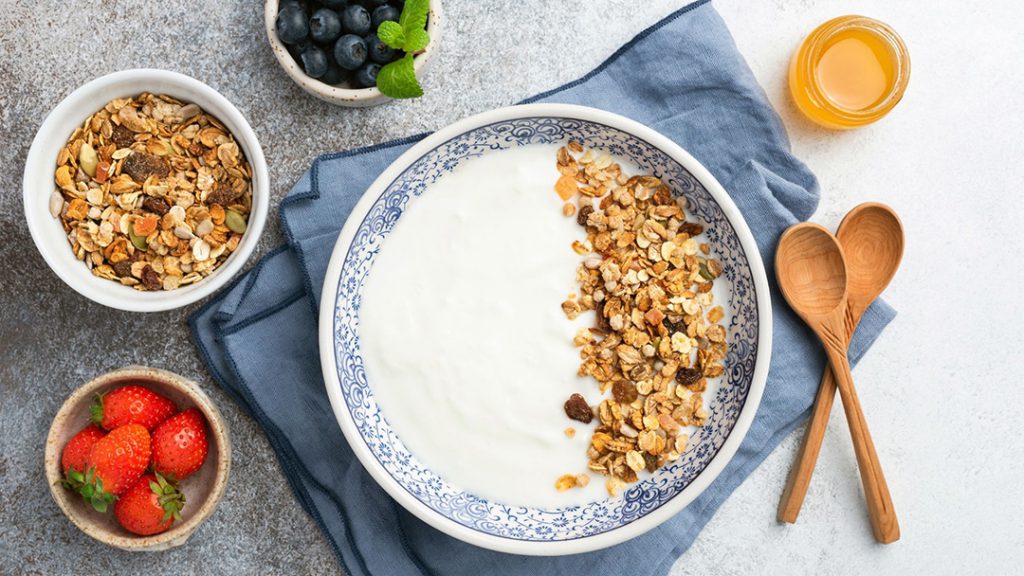 Brands are focusing their new launches on delivering functional products with exotic or local ingredients. New formulations fortified with vitamins, minerals and probiotics are increasingly appearing on the market with the appeal of supporting the immune system.
According to Mintel Analytics, top 10 flavours for the yoghurt category in Europe, we can see vanilla, raspberry, blueberry, strawberry and mango gaining the spotlight in new product launches which reaffirms the trend towards more natural flavours for this segment.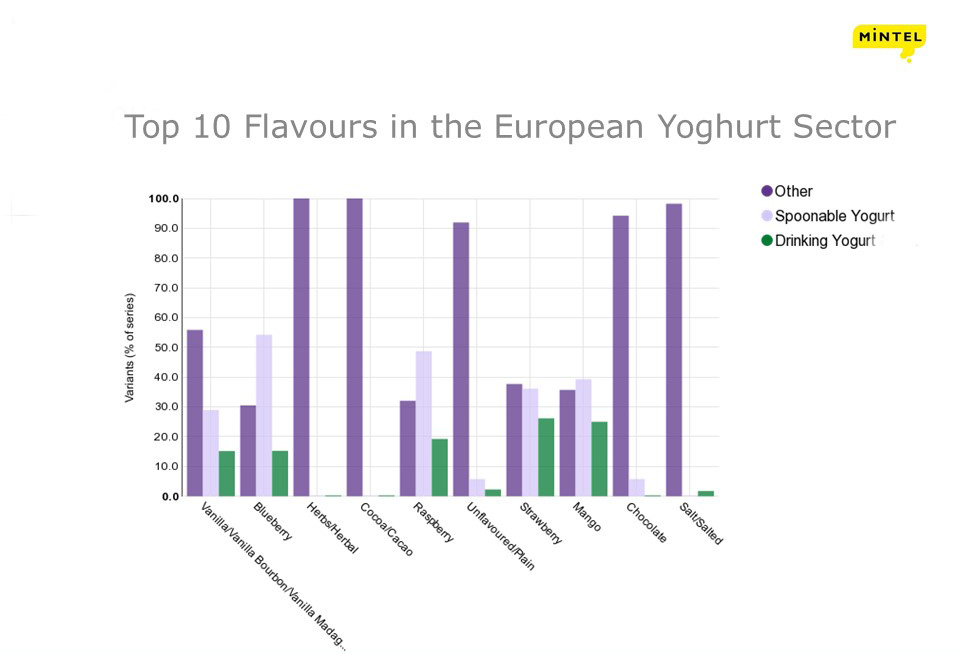 Cheese
According to thefoodpeople, Category Snapshot – Dairy & Eggs 2022, cheese has seen an increase of £49.4m in the past year. We are seeing more options delving into technicality and taste, bringing a unique flavour such as a creamy blue cheese wrapped in pear soaked brandy vine leaves.
Brands are innovating and experimenting with bold flavours, such as cheese bites flavoured with spicy flavours. We're also seeing innovations around health with gut friendly-kefir options and spirulina in cheeses.
Milk
With the growing demand for plant-based milk and with more and more options on the market, consumers are expecting more novel ingredients and flavours. One of the latest plant-based milks to arrive on market shelves is made with potato, which has a low environmental footprint and suits consumers with nut allergies. These new innovations no doubt will appeal to the 62% of global consumers  who are attracted to food and drink that offer more complex or multiple flavour combinations.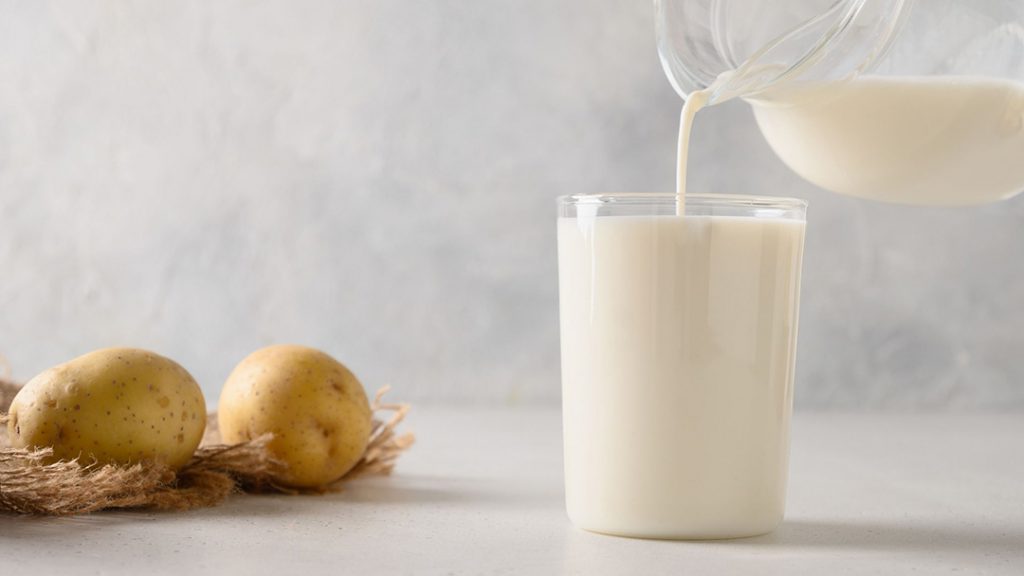 In South Korea a new milk has launched with a mint flavour that caters to consumers seeking a new sensation, whilst in China there is now a matcha flavoured walnut milk, as 55% of Chinese consumers believe that matcha has a positive impact on their health and walnut milk is seen to aid relaxation. As well as consumers exploring products that might support their health, they are also becoming more concerned about their purchase decisions and how it impacts on the environment.  This trend is therefore influencing brand formulations, with new varieties of plant-based milk entering the market, such as yellow pea, sesame and lentil, and with the emergence of lab-based dairy products using artificial, cow-free proteins, there is an opportunity for replicating the flavour and texture of milk.
Our Naturally Fabulous range
We offer a wide range of natural flavours and flavour ingredients suitable for use in the dairy and non-dairy industry.
Our team of experts has developed a special non-dairy range with flavours such as milk, butter, cream cheese, mascarpone and more that are vegan friendly. Also, our fruit flavours are perfect for bringing that natural, fresh feel to your product.
Interested in hearing more? Contact us.
Source:
GlobalData – Innovation Update Q1 2022: Dairy and Dairy Alternatives
Mintel – A year of innovation in dairy drinks, 2021
Thefoodpeople – Category Snapshot – Dairy & Eggs 2022