As mentioned in our last post Food & Beverage Trends 2023, cuisines from different countries around the world are becoming increasingly mainstream. Influences from Mexico to Japan, are bringing unexpected combinations and bold flavours to fill the travel gap that many consumers are experiencing due to the rising cost of living.
According to Mintel, amid ongoing uncertainty and anxiety, consumers will seek experiential food and drink that is enjoyable, fuels productivity and transports them to new realms.
Having experienced international food from childhood, whether in restaurants, on holiday or at home, Generation Z is more open to the latest global food trends and the innovative fusion creations available.
Top 3 global influences
Middle East
The Middle East is featuring more on social media with it's bold flavours and visual appeal. Incorporating Middle Eastern flavours in fusion dishes with sauces and seasonings are a perfect way to elevate the food experience.
Flavours like tahini, labneh filling or toppings of pistachios, dukkah or za'atar dare to feature on sweet bakery inspired by the Middle East. Whilst hummus, baklava and falafel have become staple products in grocery stores across Europe.
The Middle East offers a wide range flavours from Syria, Turkey, Lebanon, North Africa, Morocco and Egypt, cuisines that are growing in popularity with consumers.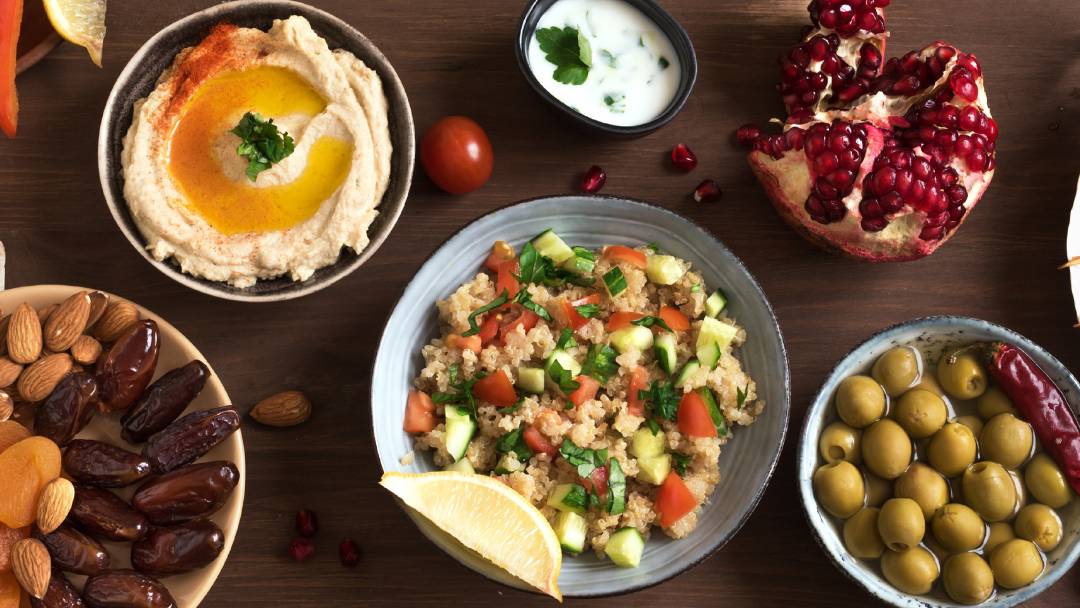 Global Fusion
With the increasing influence of global cuisines, consumers are interested in trying new flavour combinations. This presents a great opportunity for brands to explore different techniques and create new taste experiences.
Asian BBQ technique is gaining traction as a means of extracting depth of umami flavour using ingredients such as soy, dashi, koji, miso and seaweed in marinades, sauces and dressings. Italian and Asian food is one of the most popular cuisines and many chefs and consumers (influencers) are experimenting with new fusions, such as sushi pizza, sushi burger or malai rigatoni.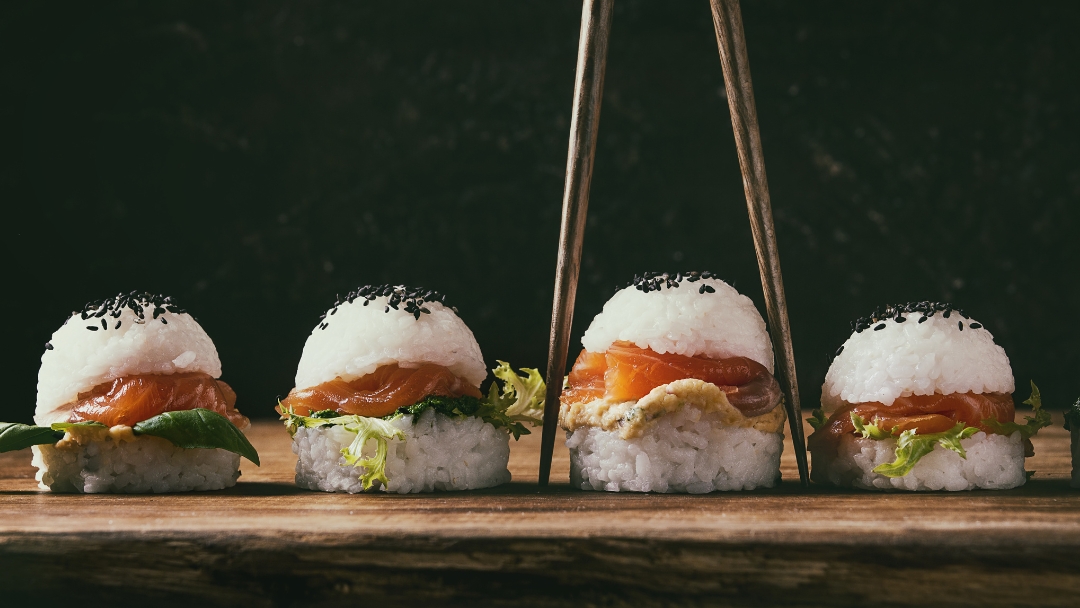 Southeast Asia
Asian culture is inspiring, especially when it comes to food and beverage. Flavours like yuzu, shiso, seaweed, gochujang, and ginger are increasingly being applied to drinks.
Ukiyo Rice Vodka is fermented with koji fungi that can also be used to make shōchū or sake, which gives soft, sweet notes.
Another big influence comes from the "spice islands". Indonesian cuisine is full of great tastes, rich ingredients, and many familiar Asian shapes. Sambal, lemongrass, galangal and pandan in Indonesian cuisine are responsible for delivering intense flavours to food and drink that appeal to many.
We know that flavour plays an important role when it comes to multisensory experience. Just like the first sip of a margarita can bring back memories or just thoughts of a summer holiday.
At Lionel Hitchen, we offer a wide range of flavours and flavour ingredients from different origins and inspired by the diversity of food and drink around the world that can enhance your product experience.
Source:
Mintel – 2023 Global Food & Drink Trends
Mintel Press Office – Food and Drink – Generation Z set to impact the future of food and drink innovation
TFP 2023/24 Trend Predictions