Ice cream is one of the most popular products among consumers of all ages. With many people's lifestyles increasingly shifting towards a healthier diet, ice cream brands are innovating plant-based options and ingredients that can add health benefits to their products.
Health-conscious consumers prioritise ingredients and nutrition, but still crave indulgence. Also, there is a growing awareness of the impacts of food on the environment and more shoppers are looking for brands with ethical values and proposals to reduce their carbon footprint.
Boundless indulgence
Indulgent flavours are increasingly common in this category due to many people turning to indulgent foods to treat themselves and relieve stress. When it comes to flavours, there are no limits to creativity and unusual combinations. From spicy to pizza flavours, ice cream brands are innovating and creating bold options for this category.
Double chocolate, chocolate brownie, biscuits, cheesecake and other bakery and dessert inspired flavours are already on the market shelves.
Bold combinations
Innovations in flavours with savoury profiles are attracting the attention of adventurous consumers.
To create a unique experience, flavours like crisps, chips and salted pretzels are a great option. For a premium presentation spicy flavours and alcohol infusion bring your products to the next level.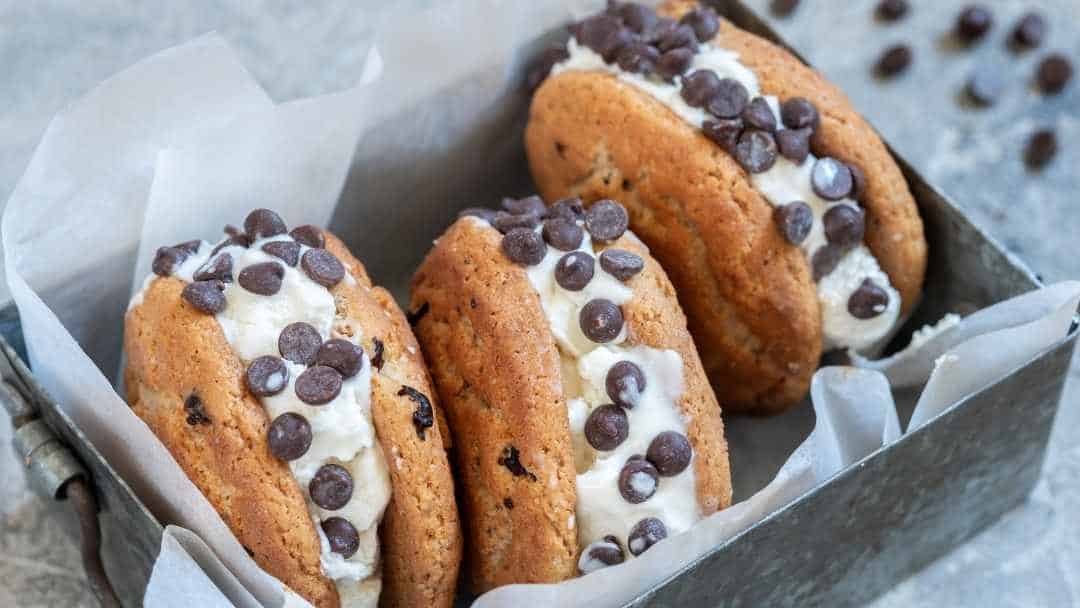 New shapes
Miniature ice cream has gained momentum, particularly the nostalgic ice cream sandwich, as an easy way to snack and control calorie intake. Innovations in shape, size and portability are making snacking on ice cream easier than ever.
Better for you
The pandemic has created a sense of urgency to lead a healthy lifestyle and consumers are looking for "better-for-you" options.
According to Mintel, 53% of global consumers consider plant-based alternatives because it is healthier. Ice cream brands are adapting to this new demand and creating dairy-free and plant-based products.
Fruit, tropical fruit, floral flavours and ingredients such as probiotics, protein and fibre that are connected to health and wellness are growing in popularity.
Environmental credentials
Consumers are aware that intensive dairy production could have a negative impact on the environment. Brands need to invest in ways to reduce their environmental footprint by investing in eco-friendly alternatives for both their process and packaging.
Lionel Hitchen offers the most authentic flavours to meet consumer demand
We offer a range of natural flavours perfect in applications such as ice cream and frozen desserts. Our Non-Dairy and Nutty 'No-Nut' Flavours are suitable for healthier product concepts, and do not contain allergen.
Also, we offer indulgent flavours with the Retro Pudding range that will dip into nostalgia with classics such as Carrot Cake or Treacle Tart, alongside some international favourites such as Cheesecake and Apple Strudel.
Contact us and find out the best flavour for your market!
Source:
Mintel – A year of innovation in plant-based drinks, yogurt & ice cream, 2022
Mintel – What the 2022 Consumer Trends mean for food and drink
The Food People – healthwatching May 2022 – 'Better for you' ice-cream