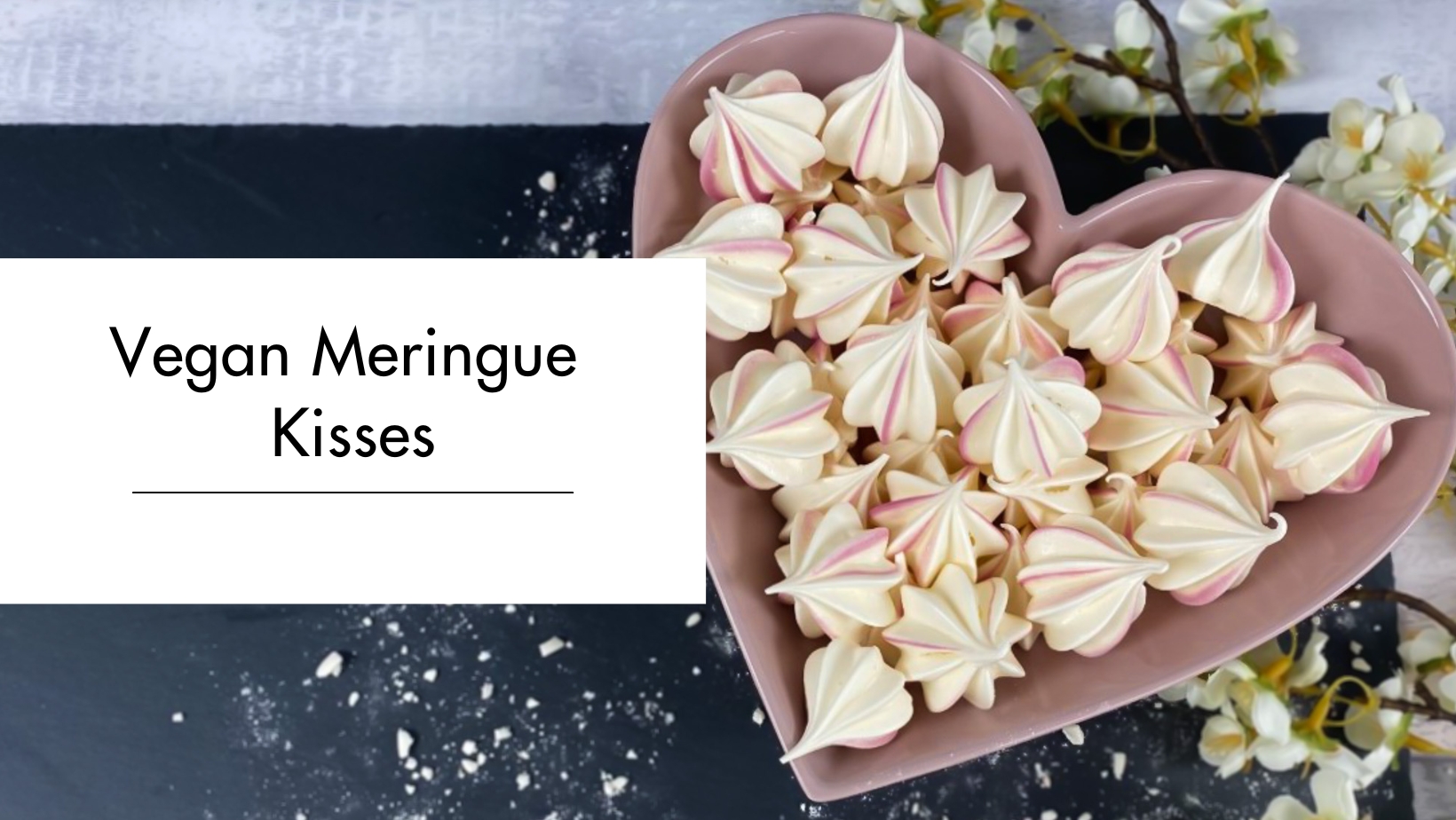 Ingredients 
120g Aquafaba (Water from a can of Chickpeas) – 42.9%
160g Caster sugar – 57.1%
Vegan Meringue Kisses Recipe
This Vegan Meringue Kisses recipe using our egg white flavour is a perfect solution for vegan products that may have a gap in flavour due to the fact that they do not contain a substitute for this flavour.
Method
1. Strain the liquid of a tin of chickpeas (this should be room temperature) into a large clean bowl
2. Using an electric mixer, whisk the aquafaba on full speed for 5 minutes exactly, this will turn into a thick white foam
3. In another bowl weigh out the caster sugar
4. Whisk the aquafaba on full speed for another 5 minutes, adding the sugar, 2 tablespoons at a time
5. Once all the sugar has been added, add the flavours and whisk the meringue for another 2 minutes on full speed
6. This should create stiff peaks when you remove the whisk.
7. Preheat the oven to 90°C
8. Transfer the meringue into a piping bag fitted with a nozzle
9. Pipe the meringue mixture into little blobs (Kisses) on a lined baking tray
10. Place the baking tray into the pre-heated oven and bake for 2 hours. This time may vary based on the size of your meringues
11. Do not open the oven in the first hour of baking