Our Sustainability Journey
As a family-owned company with manufacturing and warehousing sites in Hampshire, one in Barton Stacey and another in Andover, we fully appreciate the impact our business potentially has on people and the environment. Our under-lying values are to operate with respect and integrity with our employees, with our local communities and throughout our supply chain.
This has since been recognised at The Solent 250 awards by winning the 'Business Culture 2022' and 'Employee Engagement & Wellbeing 2021' awards.
Founded in 1965, our success has seen the business grow over the years, laying down robust roots with global suppliers and working closely with customers.
Throughout the years we have established a reputation for developing and supplying unique and natural products of the highest quality. We provide a world class service to their valued customers through the application of their technical expertise, flexibility and tailored and bespoke product development.
Lionel Hitchen has implemented a World Class Manufacturing (WCM) programme that ensures continuous improvement based on how we operate in all aspects throughout the business. Each and every effort is valued, so that individuals can proudly contribute to the growth and success of our company.
In 2021 we achieved our first silver in the Ecovadis Sustainability Audit and retained this in 2022 improving the score to reach close to the top of the silver medal banding.
As a company committed to sustainable development and the continuous improvement of its processes and solutions, we embrace the opportunity to be audited by EcoVadis.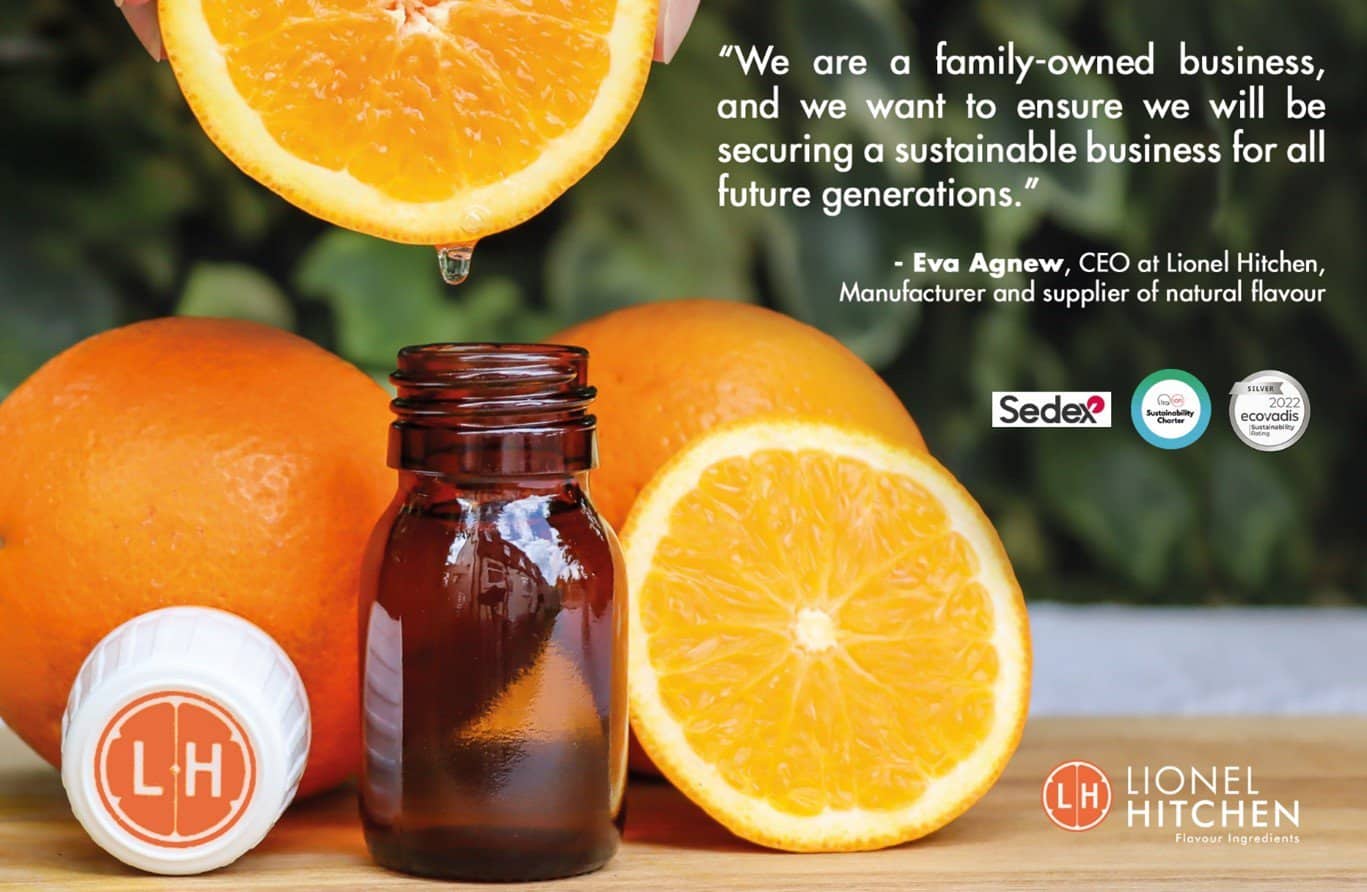 Green Pathway
This year we published our first sustainability report, in conjunction with the Southampton Business School (SBS).
"Sustainability has been on our minds for many years, but this is the first time that we are reporting on our activities and commitments. It is a subject that we have been growing increasingly passionate about and it is now at the forefront of everything we do, our values and our decisions.  We are a family-owned business, and we want to ensure we will be securing a sustainable business for all future generations of the Hitchen family.," said Eva Agnew, CEO at Lionel Hitchen.
It has been essential for Lionel Hitchen to involve our employees in their sustainability journey and several employees have shown their enthusiasm by forming an independent, cross-functional group to support the development of Lionel Hitchen's Green Pathway. These individuals have called themselves the 'Green Dream Team'. The Green Dream Team hold regular meetings to discuss various topics and what activities the company can initiate to improve the company's sustainability.
Flavour innovation is about turning ideas into reality. Our experienced team know just how to do that to manufacture products most likely to deliver commercial success for our customers in the food and beverage industries. Our flexibility in manufacturing facilitates low start up volumes. So, whether your development project is large or small, Lionel Hitchen would be delighted to assist. Just get in touch!