Hot Stuff!
In preparation for the day when most people spice things up, the #HitchenKitchen have presented us with their most favourable and flavoursome 'hot stuff', namely all things chilli!
With chilli trending and growing significantly appearing on 83.31% of menus and 2.22% of social discussion1 it is evident that the #HitchenKitchen is not alone in wanting to spice things up.
The versatility of this small but fiery spice is clear, yet it's not all about the heat but also the flavour. The range of natural chilli extracts and flavours on offer from the #HitchenKitchen provides a great choice of different variants from a Birds Eye chilli, a Habanero chilli to a Sweet Thai chilli.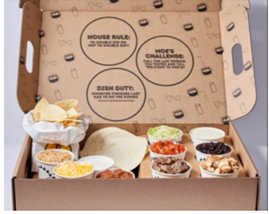 What's on the menu?
Unsurprisingly, most of us are using chilli in home cooking, looking for inspiring dinner dishes either sweet or spicy to r
ecreate our favourite global dishes whilst the pleasure of eating out is not on the menu. Of course, for those who are not so adept at scratch cooking but still want to present a special culinary experience there is always the meal kit.
Research carried out by thefoodpeople has shown that hot and fiery continues to be a popular flavour profile and it is being delivered in many kit forms from Jerk, Katsu curry, Korean BBQ and plenty more. The influx of kits means that there is now no excuse for not being able to serve up a restaurant quality meal at home whether that is an authentic Thai curry or a fiery Mexican fajita from your local restaurant or off the shelf.
The perfect couple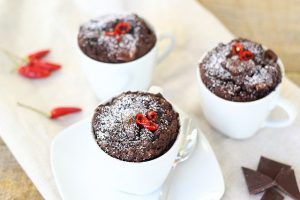 Of course, Valentine's would not be complete without chocolate and there is no better pairing than chilli and chocolate, so why not end the evening in comfort with a selection box and a warming hot chilli chocolate.

And if flowers aren't available there is always the option of a bunch of chillies! Valentine's Day might only be one day but the heat is always on in the #HitchenKitchen, discover the whole range available today.
If you're looking for some great chilli extracts and flavours to spice up your recipes check out our 'chilli range' – Jalapeno Soft Extract, Chilli Ancho Oleoresin, Habanero Infusion, Chilli Birds Eye Washing to name a few. Our range of chilli products provides a wide choice of natural and authentic named chilli extracts to help you meet the needs of your customers and can be used in a wide range of applications including; seasonings, sauces, condiments, marinades, soups, ready meals and beverages.