Easter 2022 will be very different from last year, as the situation regarding the pandemic is normalising. While the classics eggs and hot cross buns still dominate, there's no shortage of innovation to catch consumers by surprise.
Premium
Retailers are seeing great opportunities to be more adventurous with products for Easter, trying new flavours that break away from the traditional line and following a trend of adultisation, offering more premium products.
Waitrose3 is set to unveil a large number of high-end options. Other retailers also hint at products with a similar emphasis on premium items.
Vegan options are gaining popularity
Vegan options will also be on the rise this year. Asda3 has already expressed its intentions to go big on vegan, with a diverse range of vegan and free-from products, from eggs to hot cross buns.
Consumers are becoming more familiar with vegan chocolate and we can see more and more brands launching new products for this category. According to Mintel, 25% of UK category users have eaten vegan chocolate in the last three months.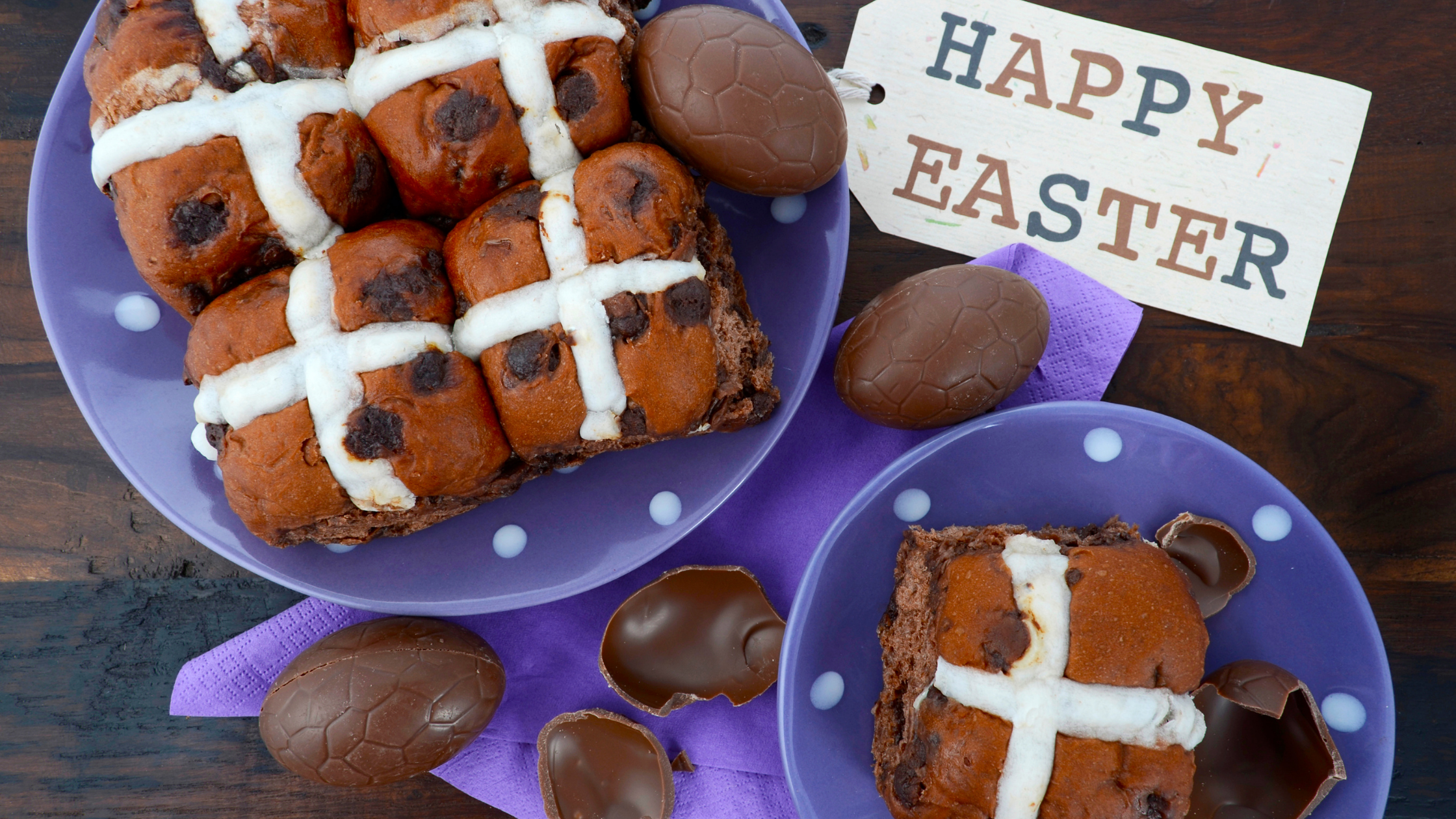 From the classic to a modern twist
Hot cross buns are given a modern twist, stepping out of the comfort zone of some more traditional consumers. Waitrose3 is getting creative with the hot cross bun format, they will be stocking Hot Cross Brioche Rolls, White Chocolate & Lemon Hot Cross Buns, Sticky Toffee Hot Cross Buns, and Triple Chocolate Hot Cross Buns.
Asda's range3 this year includes Extra Special Belgian Blonde Chocolate Hot Cross Buns and Extra Special Tomato & Red Leicester Hot Cross Buns.
New Product Trends and Innovation1
Innovate with Lionel Hitchen
Our sales team and creative solutions can support your company develop innovative products and stay ahead of the curve.
We are on top of market trends and can help you select the perfect flavour to suit your audience and offer tailor-made solutions for your product.
Let's work together to innovate your business and stand out from the crowd! Contact us by clicking here.
Source:
1- Mintel – A year of innovation in chocolate confectionery, 2022.
2- The Food People – foodwatching March 2022 – New on the Shelves.
3- The Grocer – Easter & spring category report 2022.