Wellness was already a priority among consumers but with the pandemic we saw certain ingredients associated with immunity increase, such as vitamin C, vitamin D, turmeric, ginseng, to name a few. Due to growing consumer demand for options that provide health benefits, functional drinks are driving innovation in the beverage industry, especially around mental focus, and productivity.
Products that improve mood, boost your energy or help you have a happier gut are the most sought after on the market. Of course, with the increase in functional drink launches, this sector is becoming increasingly saturated, driving brands to be more innovative on flavours, formulations, and ingredients.
Flavour Innovation
In Europe, demand for tropical-themed flavours such as mango, pineapple and watermelon are gaining prominence due to their refreshing profile and appealing to those who crave travel but have been unable to go due to pandemic restrictions.
We also see notable growth in these flavours within the energy drink market with a small increase in flavours such as ginger, with their perceived benefits to immunity.
Unsurprisingly, botanical and citrus flavours are trending due to the connection to mood and wellbeing – lavender and chamomile  are linked to a sense of calm,  whilst flavours such as clementine and other citrus complement products rich in Vitamin C.
Nostalgia is also an important factor in food and drink choices, flavours that recall happy times, such as chocolate, attract consumers' attention.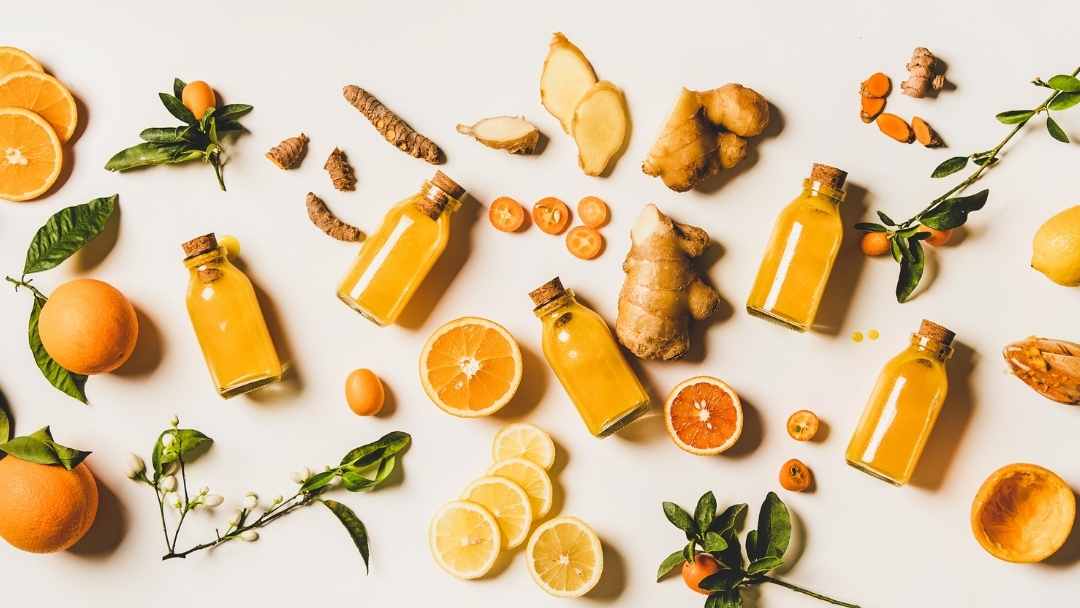 Nootropic Ingredients
Functional drinks are rapidly looking to incorporate new ingredients such as nootropics (a set of ingredients that improve cognitive health, including memory, clarity and creativity) into their products.
Nootropics such as ashwagandha are said to improve focus as well as caffeine. Also, antioxidant botanical ingredients, such as green tea and yerba mate or adaptogenic herbs, including ginseng and Schisandra, which are said to boost energy and mood are gaining popularity.
Healthy Hydration
Consumers are looking for ways to be the best version of themselves and support their immunity by choosing more water than juices or soft drinks.
Flavoured water consumption in Europe is growing and brands are appealing to health-conscious consumers with functional immunity claims and vitamin fortification. In France, 38% of adults describe flavoured bottled water as 'a healthy option', and this image is helping the sector to win over consumers who have become more health-conscious, according to Mintel's report, A year of innovation in bottled water, 2021.
Boost your product with our natural flavours
Our naturally fabulous flavours and flavour ingredients can add great taste to healthy beverage products. We have a dedicated range for Immunity Concepts that includes lemon, turmeric and ginger, plus many more flavours that are suitable for applications in the food and beverage industry.
Our Creative Solutions team can help your business by providing technical advice and ensure your product delivers the most authentic taste to your consumers.
Source:
Mintel – A year of innovation in sports and energy drinks, 2021
Mintel – A year of innovation in bottled water, 2021
Thefoodpeople – Soft Drinks 2022
Thefoodpeople – drinkswatching Q4 update – December 2021