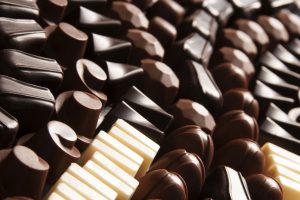 Chocolate has always been a firm favourite for those craving a sweet treat, but recently within the chocolate market the pendulum has started to shift from the traditional flavours for chocolate such as caramel, strawberry, hazelnut and orange.
The booming craft chocolate trend
Craft chocolates are becoming more prevalent, especially within the Australasia market, with a smaller scale of production allowing for an exploration into new and exciting flavours. Craft products have seen a significant boom in popularity over recent years throughout the food and beverage industry. These products allow for more traceability, sustainability and local credentials, meaning consumers are really informed about what they are buying.
Millennials are becoming more exploratory with their food and drink, drifting away from home comforts and looking to explore cuisines from around the world and flavours such as chilli, florals and native ingredients are seeing a spotlight as consumers start to search for a more luxury chocolate experience.
Chilli continues to heat up the chocolate market
Chilli has been a popular addition to chocolate for a while now, adding a hint of savoury and spice to the traditionally sweet confection. Chilli peppers contain capsaicin, which it is said can release endorphins and stimulate the nerve endings. Chocolate on the other hand may stimulate serotonin in the brain, which triggers heightened sensitivity and a sense of euphoria. So, when combined, these two flavours provide an extreme effect of enjoyment, making these two flavours a perfect pairing.
Spice up your Autumn with Speculaas and Pumpkin Spice
Another flavour that has been migrating into different markets is pumpkin spice. Made popular as a festive latte flavouring, pumpkin spice has seen itself become a global obsession that shows no sign of abating. It has a winning combination of autumnal nostalgia and the appeal of its fleeting seasonal availability as autumn approaches, the comforting spice is popping back up on everyone's radar.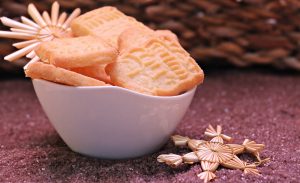 Speculaas Spice also holds the same festive feel as pumpkin spice, serving as a traditional 'St. Nicholas Day' biscuit in Belgium and the Netherlands. This warming spice has seen a boost in popularity recently, with it being turned into a deliciously moreish 'biscuit spread'. Speculaas also has a solid base in the vegan market, as most biscuit spreads and commercial Speculaas cookie recipes contain no animal products, making them the perfect 'accidentally vegan' snack. Speculaas biscuits are also being used in cheesecakes and doughnuts, showing great versatility.
Our fabulous 'Natural Flavours for Chocolate' range incorporates exciting new flavours including Speculaas Spice, Pumpkin Spice, Chai Spice, Ginger, Maple and Chilli. These versatile flavours are great for use in milk, dark and white chocolate, plus a wide variety of other applications such as ice cream, hot chocolate and chocolate spread.