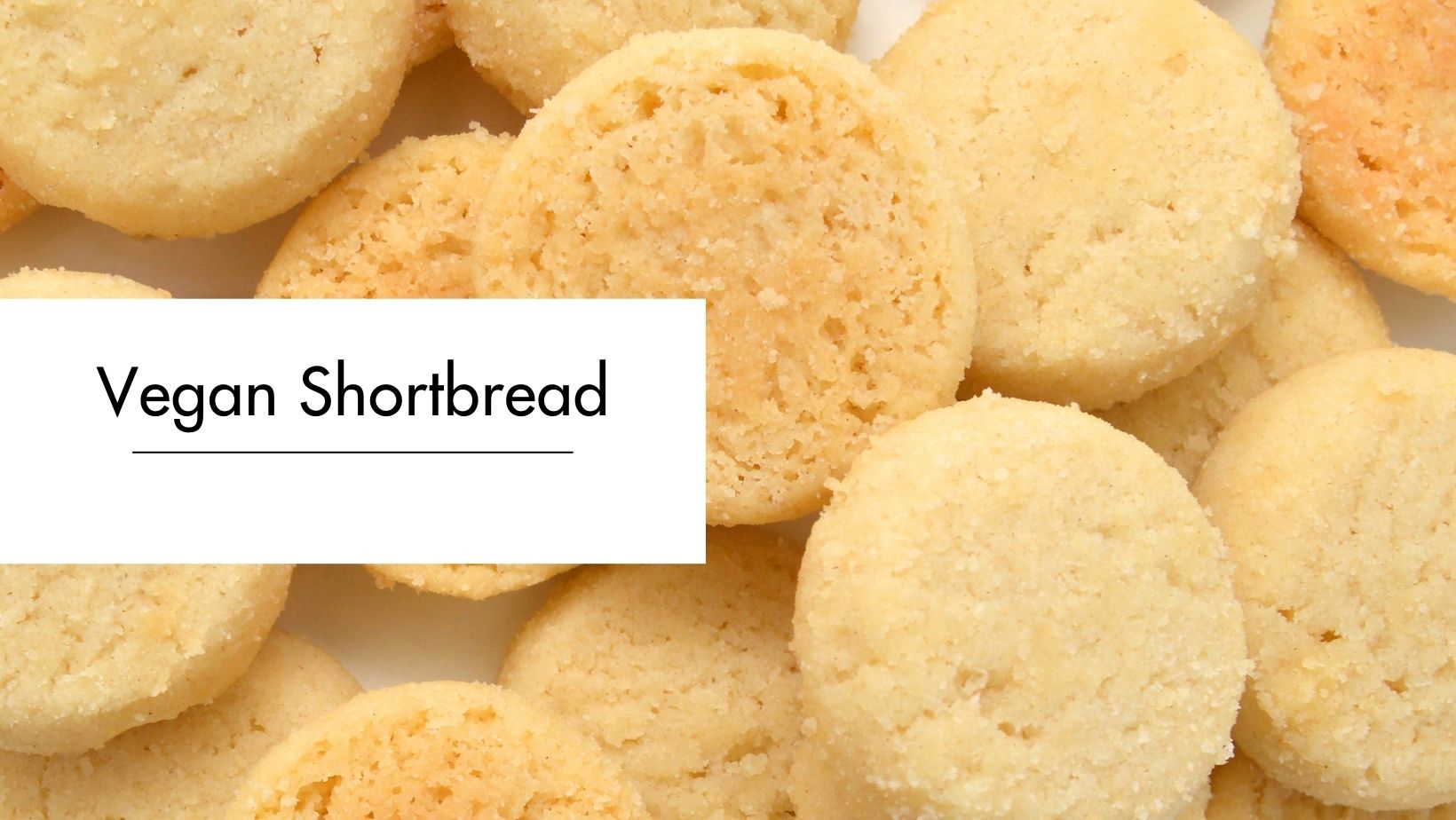 Makes 36
Preparation: 50 minutes + chilling time
Baking: 20-25 minutes
Ingredients
250g Plain Flour (49.9%)

75g Icing Sugar (14.9%)
A pinch of Salt (0.06%)
175g Baking Block, chilled (34.14%)
Caster sugar for sprinkling
Oven Settings
Deck Oven: 200°C
Top Heat: 60%
Bottom Heat: 40%
Vegan Shortbread Recipe
Vegan Shortbread are a classic and simple cookie made with very few ingredients. They are buttery, crisp and delicious with a cup of tea!
Method
1. At least half an hour before making this recipe, soften the baking block and add the flavour. Mix this thoroughly to ensure that the flavour is even throughout the baking block, then place in the freezer to go solid again.
2. Put the flour, sugar, and salt in a bowl and mix with a spoon to combine.
3. Once the baking block has solidified, cut it into cubes and rub into the flour mixture until the texture is sandy, like breadcrumbs.
4. Tip the mixture onto a clean worksurface and knead together briefly to form a large ball of dough.
5. Cut the dough into two, wrap in clingfilm and chill in the fridge for 20 minutes.
6. Once chilled, roll the dough until 5mm thick and cut into biscuits.
7. Place the biscuits onto a lined baking tray, prick the surfaces with a fork for decoration and sprinkle with sugar.
8. Bake at 180°C for 20-25 minutes or until golden brown.
9. Remove the biscuits from the oven and allow to cool on a cooling rack.