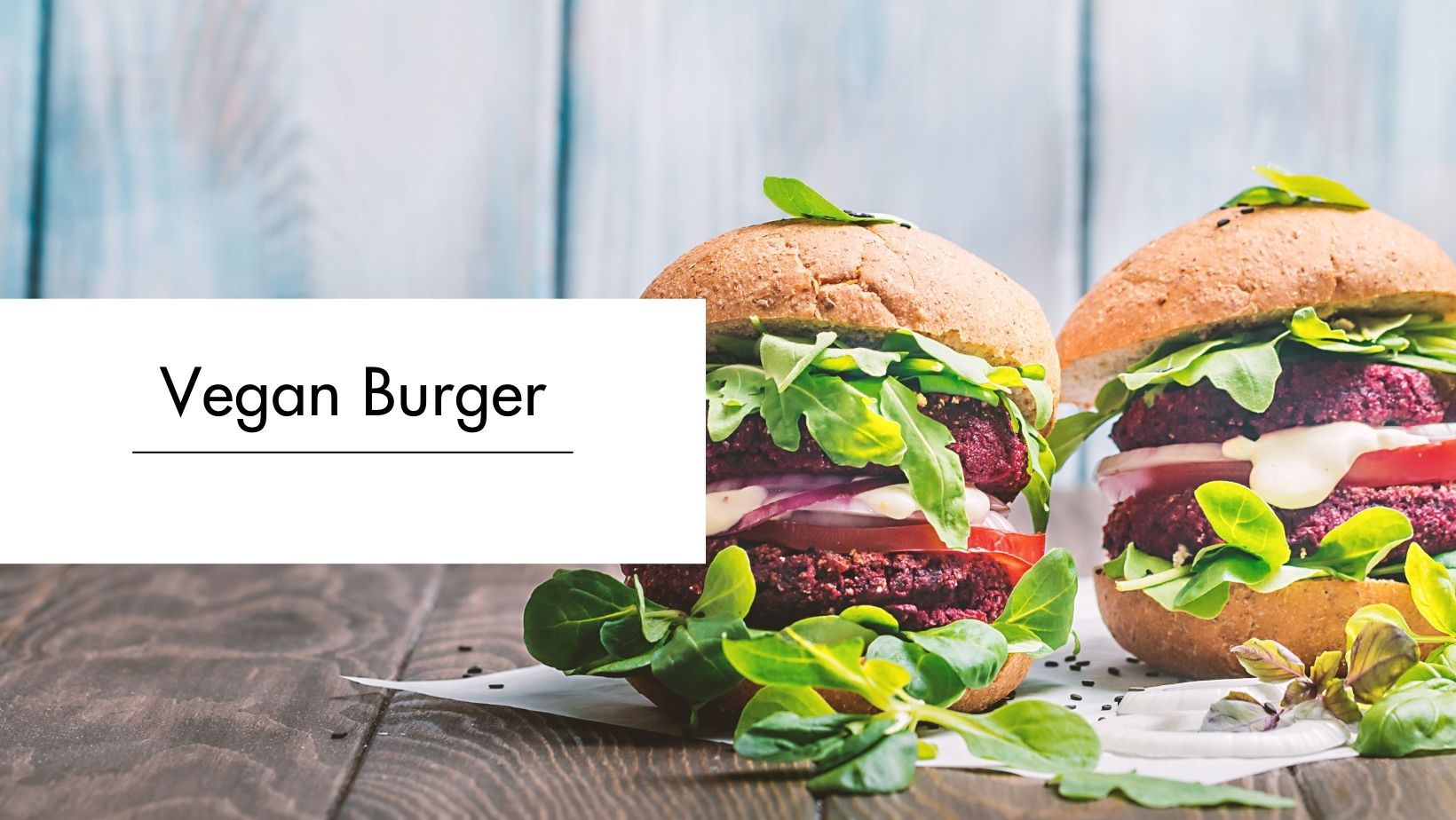 Ingredients
105g Crushed Chickpeas (42%)

26.25g Whole Chickpeas  (10.5%)
26.25g Frozen Peas (10.5%)
21g Grated Carrot (8.4%)
11.25g Red Onions, diced (4.5%)
4g Liquid Veg Stock (1.6%)
21g Dried Breadcrumbs (8.4%)
15.75g Homecraft Pulse 3105 Faba Bean Flour (6.3%)
0.5g Vitessence Pulse 1803 Pea Protein Isolate (2.6%)
3.75g Brown Sugar (1.5%)
0.5g Novation 4600 Starch (1.0%)
1g Salt (0.4%)
Vegan Burger Recipe
Our best ever vegan burger recipe is bursting with amazing flavours and perfect texture.
Method
1. Weigh out 105g of whole chickpeas into a bowl then use a fork to roughly crush the chickpeas.
2. Add the whole chickpeas, frozen peas, grated carrot, red onion and veg stock.
3. In another bowl, add the dried breadcrumbs, faba bean flour, pea protein isolate, brown sugar, starch, and salt then mix to fully combine.
4. Put both the mixtures together and mix to combine.
5. Place the mixture into a food processor and blend until a coarse texture is achieved.
6. Add the flavour to the mixture then knead together to ensure it is fully and evenly incorporated.
7. Weigh out the mixture in 60g pieces then shape into small patties.
8. Heat a frying pan on medium heat and wipe with a small amount of oil.
9. Place the patties into the frying pan and fry on each side until brown on both sides.
10. Place the cooked patty onto bun along with salad, cheese and salad. Enjoy!