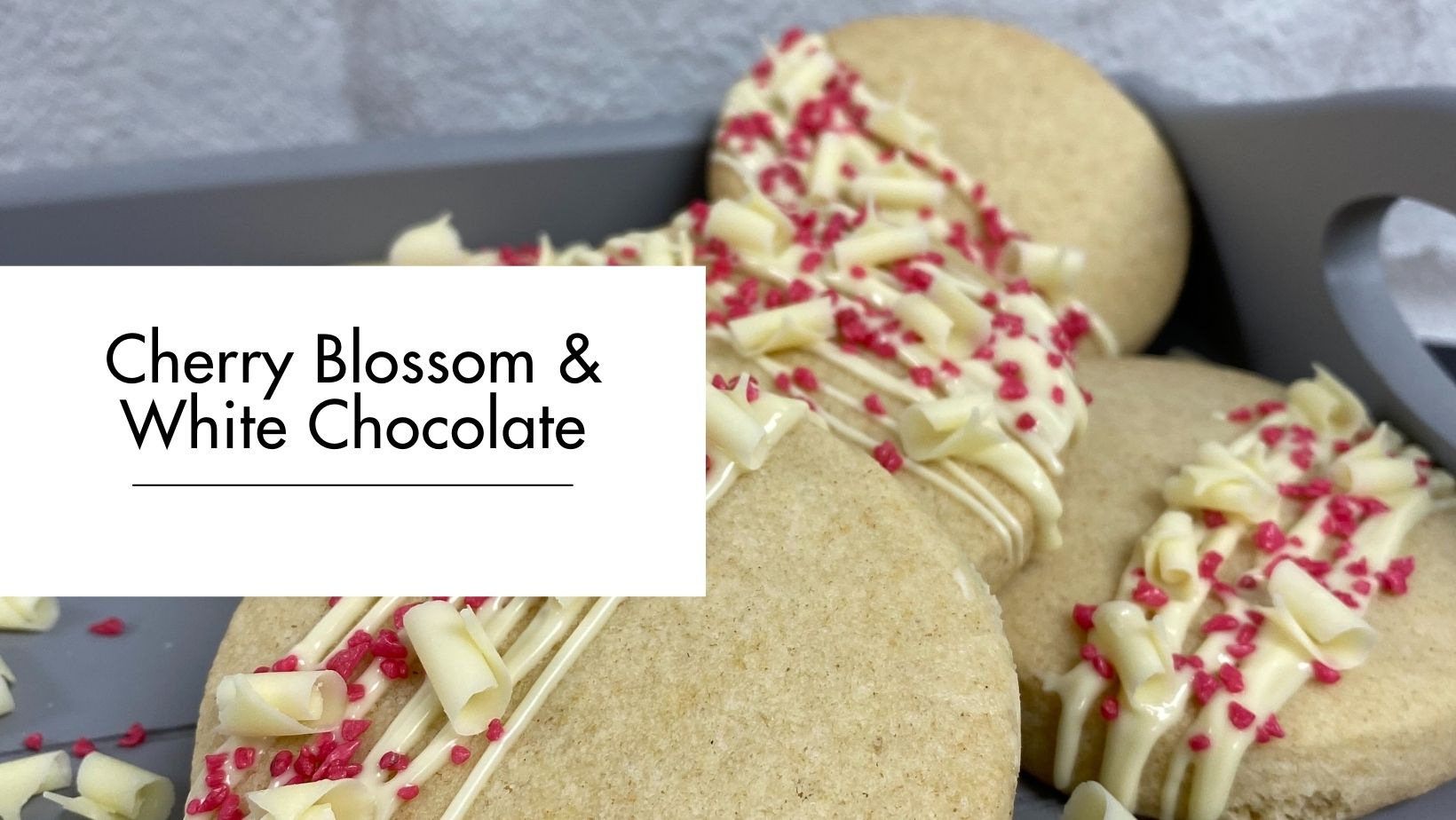 Ingredients
120g Caster Sugar

180g White Shortening (Trex)
120g Butter
3g Skimmed Milk Powder
3g Sodium Bicarbonate
2g Salt
82g Water
390g Plain Flour
100g Cornflour
White Chocolate Drizzle
80g White Chocolate melted
Flavours
Cherry Blossom Flavour FN14043 @ 0.12%
Method
1. In a bowl mix together the skimmed milk powder, sodium bicarbonate, salt, plain flour, and cornflour, then sieve.
2. In another bowl beat together the caster sugar, white shortening, butter, and cherry blossom flavour at required dosage.
3. Combine mixture gently, add the water and mix in the food mixer on a low speed.
4. Line a baking tray with greaseproof paper.
5. Roll out to ½ cm thick and cut out medium sized biscuits (straight edged cutter works best).
6. Bake for 20 minutes at 200°C time suggested or until lightly golden brown.
7. Let cool on the tray for a while then transfer onto a cooling rack.
8. Once cool drizzle the cherry blossom shortbread with white chocolate, and top with sprinkles.