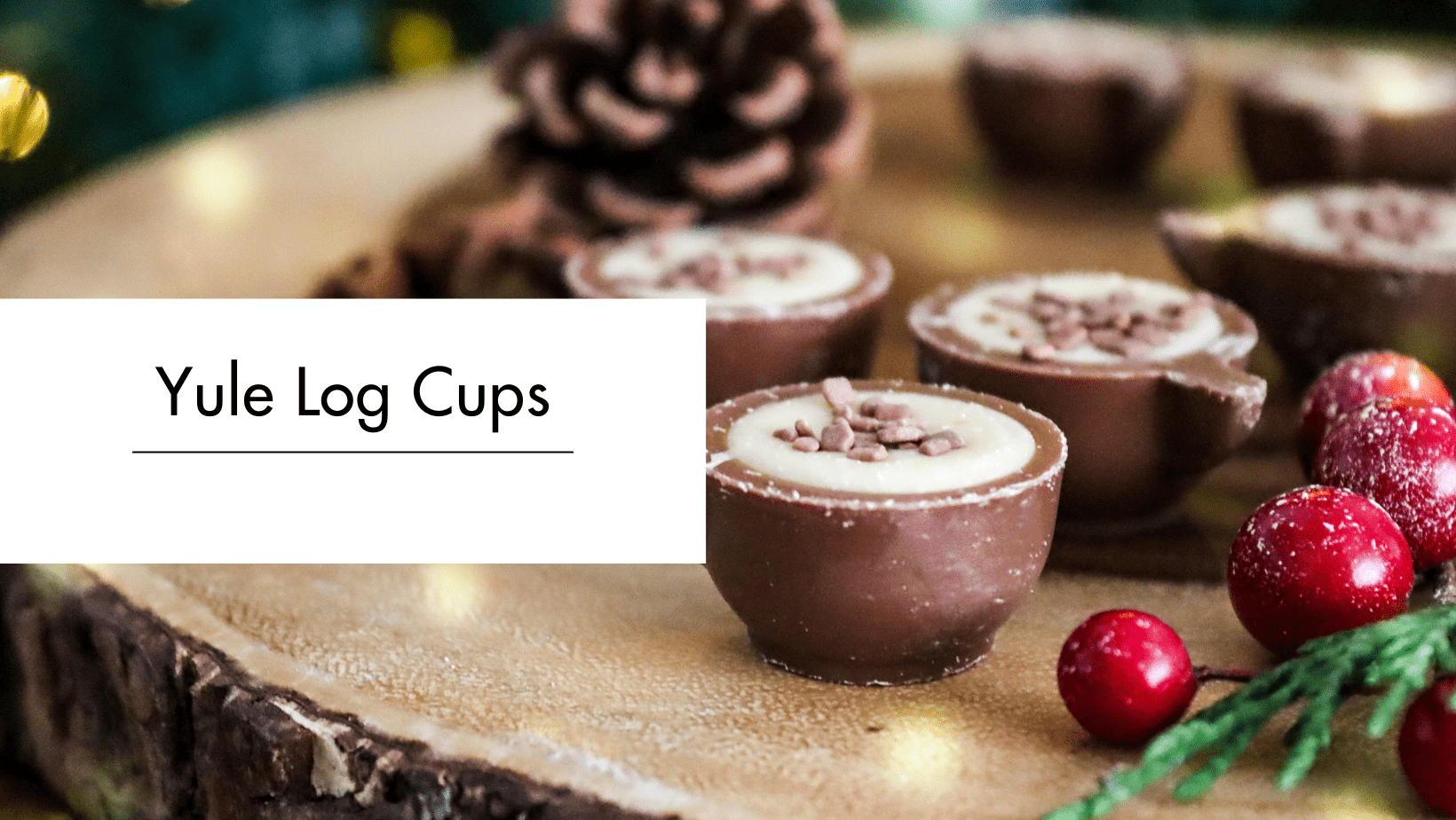 Ingredients – Milk Chocolate Ganache
87.5g Milk Chocolate – 46.67%
25g Light Soft Brown Sugar – 13.33%
75g Water – 40.00%
White Chocolate Ganache
87.5g White Chocolate – 46.67%
25g Light Soft Brown Sugar – 13.33%
75g Water – 40.00%
Yule Log Cups Recipe
Use our Yule Log Flavour to bring the Christmas dessert to your application of choice.
Method:
1. To make the milk chocolate ganache, roughly chop the chocolate into 1cm pieces or leave as whole if using Callets, place in a heatproof bowl and set to one side.
2. Add the water and the sugar to a small saucepan and bring to the boil, stirring occasionally until the sugar has dissolved.
3. When the syrup beings to boil quickly pour it over the chocolate and allow to stand for 1 minute.
4. Once the mixture has stood for a while add the flavour.
5. Using a silicone spatula mix the chocolate and syrup together until you have a smooth, shiny ganache.
6. Transfer the ganache into a piping bag and fill the chocolate cups halfway, then leave to one side until the milk ganache has set.
7. Meanwhile repeat this process with the white chocolate to make a white chocolate ganache.
8. Once the milk ganache has set transfer the white chocolate ganache into a piping bag and pipe this on top of the first ganache layer until fill the cups are full.
9. While the second layer of ganache is setting add any decorations to the top.