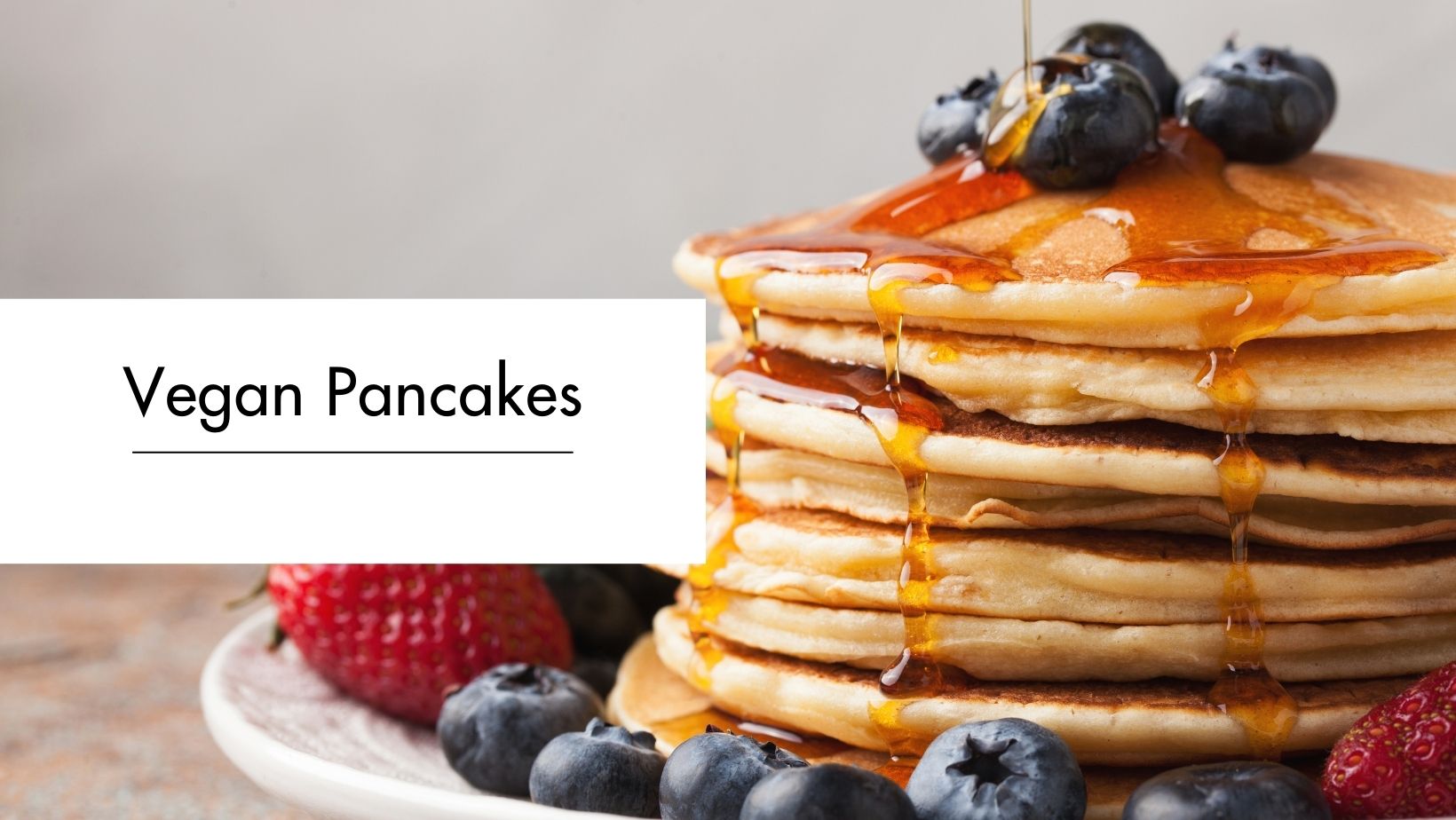 Ingredients
125g Plain Flour (29.4%)
25g Granulated Sugar (5.88%)
1 tbsp Baking Powder (3.2%)
½ tsp Salt (0.5%)
245g Non-Dairy Milk (57.7%)
1 tbsp Cider Vinegar (3.2%)
Vegan Pancake Recipe
Delicious and easy vegan pancakes recipe made with our Butterscotch Flavour!
Pancakes are a perfect start to the day. See below for our recipe to make vegan pancakes. You can use plant-based milk of your choice and add maple syrup or chocolate sauce to make them even tastier.
Method
1. In a medium bowl whisk together the flour, baking powder, sugar and salt.
2. In a measuring jug add the non-dairy milk and the cider vinegar. Stir until combined.
3. Slowly pour the wet ingredients into the dry ingredients and whisk until smooth. Do not over mix as this will make them chewy and tough.
4. Add the flavour and stir with the whisk to combine.
5. Leave the batter to rest for 5 minutes.
6. Heat a non-stick pan on a medium heat. Lightly grease the inside of the pan with a piece of kitchen paper and oil.
7. Transfer a ¼ of an ice cream scoops worth of batter into the frying pan.
8. When the top begins to bubble, flip the pancake over and cook on the other side until golden brown. The pancake should take about 2 minutes each side to cook. Heat may need to be turned down when half the batter is gone.
9. Your vegan pancakes are ready! Enjoy