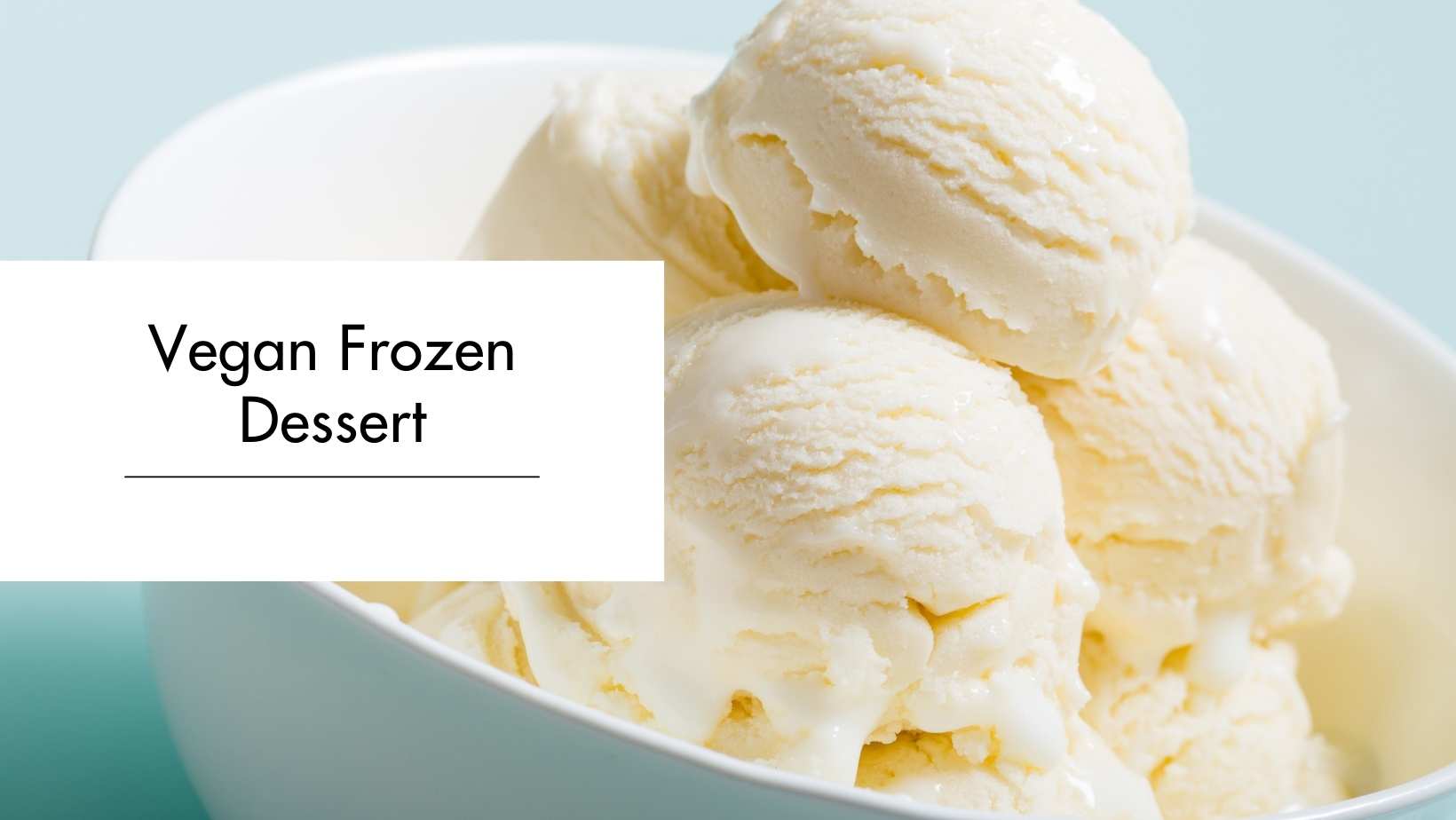 Ingredients
• 475g Plant Based Milk (54.98%)
• 100g Caster Sugar (11.6%)
• 4g Vanilla Extract (0.46%)
• 3tbsp Cornflour (4.04%)
• 250ml Vegan Double Cream (28.9%)
Vegan Frozen Dessert Recipe
This Vegan frozen dessert is creamy, and incredibly easy to make!
Delight in our dairy-free and egg-free, the perfect dessert for any occasion.
Before you start, make sure you place the ice cream machine bowl in the freezer the night before you churn the frozen dessert.
Method
1. Measure the milk into a saucepan and keep some aside in a bowl to mix later.
2. Add the sugar to the saucepan and heat gently on a low to medium heat until the sugar has dissolved, stirring occasionally.
3. Add the cornflour to the milk in the bowl and mix until fully incorporated.
4. Bring the milk almost to the boil then remove from the heat.
5. Slowly pour and whisk the hot milk into the cornflour and cold milk mixture.
6. Once fully mixed return the mixture back into the saucepan, heat and stir until the custard thickens.
7. Allow the custard to gently bubble and cook for a minute while stirring.
8. Remove from the heat, transfer the custard into a bowl and place clingfilm over the top. The clingfilm needs to touch the surface of the custard to stop a skin forming.
9. Leave the custard to cool then place in the fridge to go completely cold.