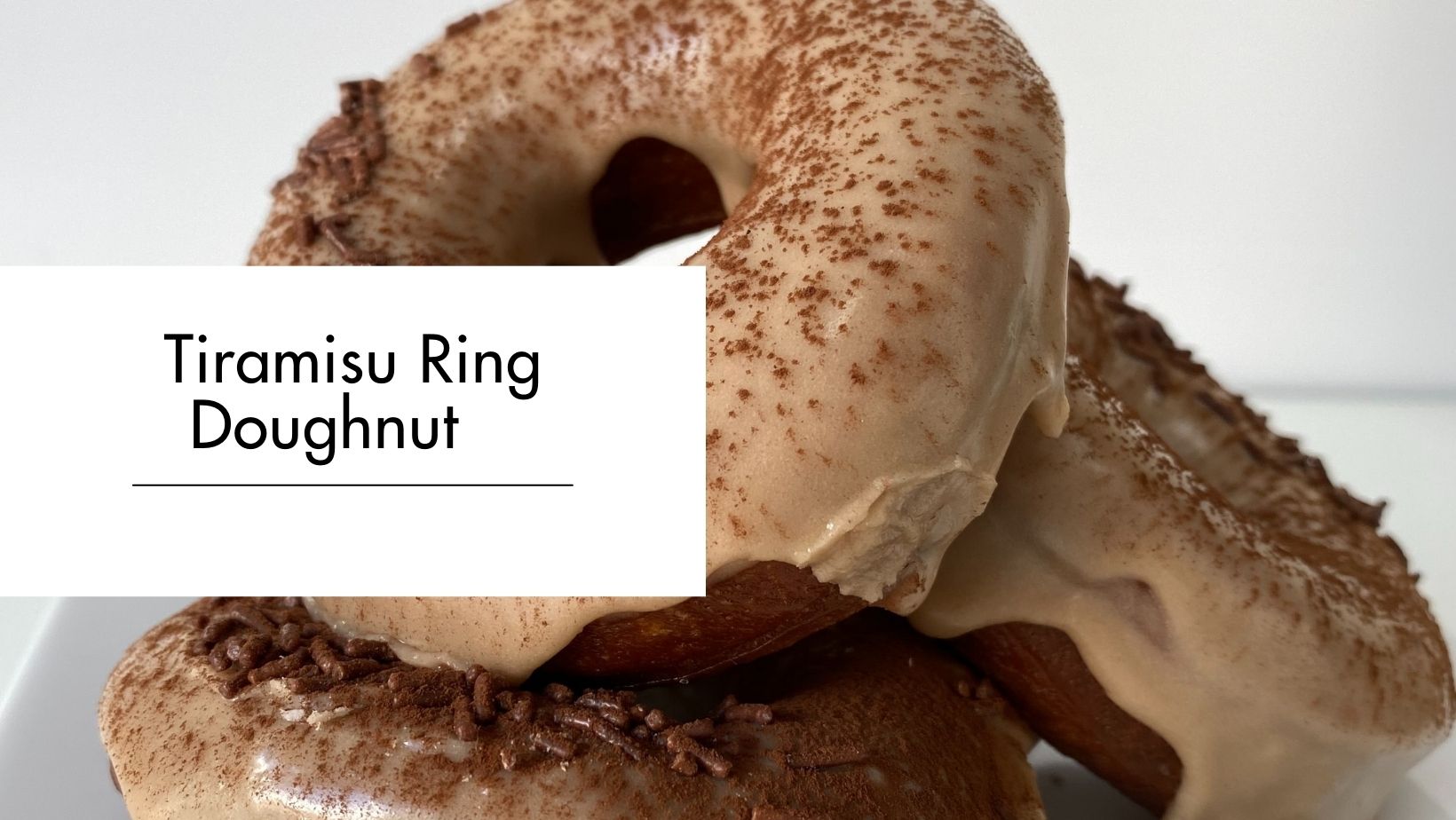 Ingredients
Chocolate Doughnut
100g Unsalted Butter

150ml Milk (preferably whole milk)

2 Eggs

500g Strong White Bread Flour

1 tsp Salt

14g Fast Action Dried Yeast

60g Caster Sugar

2 tsp Cocoa Power
Coffee Glaze
110g Icing Sugar

15g Milk

7 Drops Brown Food Colouring

¼ tsp Cocoa Power
Flavours
Chocolate Flavour FN14249 @ 0.12%

Espresso Flavour FE14133 @ 0.02%
Method
1. To make the dough, place the butter and milk in a small saucepan and heat gently over a low heat until the butter has completely melted.
2. Beat the eggs together in a small jug.
3. Place the flour in a large mixing bowl and add the salt to one side and the yeast to the other.
4. Next add the sugar to the flour and mix, then make a well in the middle of the
5. Once the milk mixture has cooled slightly add the chocolate flavour.
6. Pour the warm milk and butter mixture into the well along with the beaten eggs.
7. Stir the mixture with a round ended knife until a soft, sticky dough forms.
8. Lightly oil a clean work surface and tip the dough out onto it. Knead the dough for 5 – 10 minutes until it forms a smooth ball that is no longer sticky. When you poke it, it should spring back.
9. Place the ball of dough into a lightly oiled bowl, cover with cling film and allow to rise for one hour at room temperature or until it has doubled in size.
10. Once the dough has risen roll it out into a large rectangle around 2cm thick and use a 9cm round cutter to cut out as many circles as possible. Then use a smaller 4cm round cutter to cut a hole in the middle of each doughnut.
11. Re-roll the remaining dough and repeat the cutting process.
12. Once you have cut out all your doughnuts place them on an oiled tray and loosely cover with clingfilm. Then leave to rise at room temperature for another 30 0 45 minutes or until noticeably larger.
13. While the doughnuts are proving heat the oil to 160°C.
14. Deep-fry the doughnuts three at a time, leaving them enough room to cook the doughnuts for 2 minutes on each side.
15. Remove the doughnuts from the oil with a slotted spoon and leave to rest on a baking tray lined with kitchen paper to absorb the excess oil.
16. While the doughnuts cool, make the glaze.
17. In a bowl sift together the icing sugar and the cocoa powder.
18. Once combined add the milk, brown food colouring and the espresso Then mix until fully incorporated. You should have a smooth glaze which is not too thick or too thin in its consistency.
19. Once the doughnuts have cooled gently dip them into the glaze to over the top.
20. Add any decorations while the glaze is still wet and then allow to set.