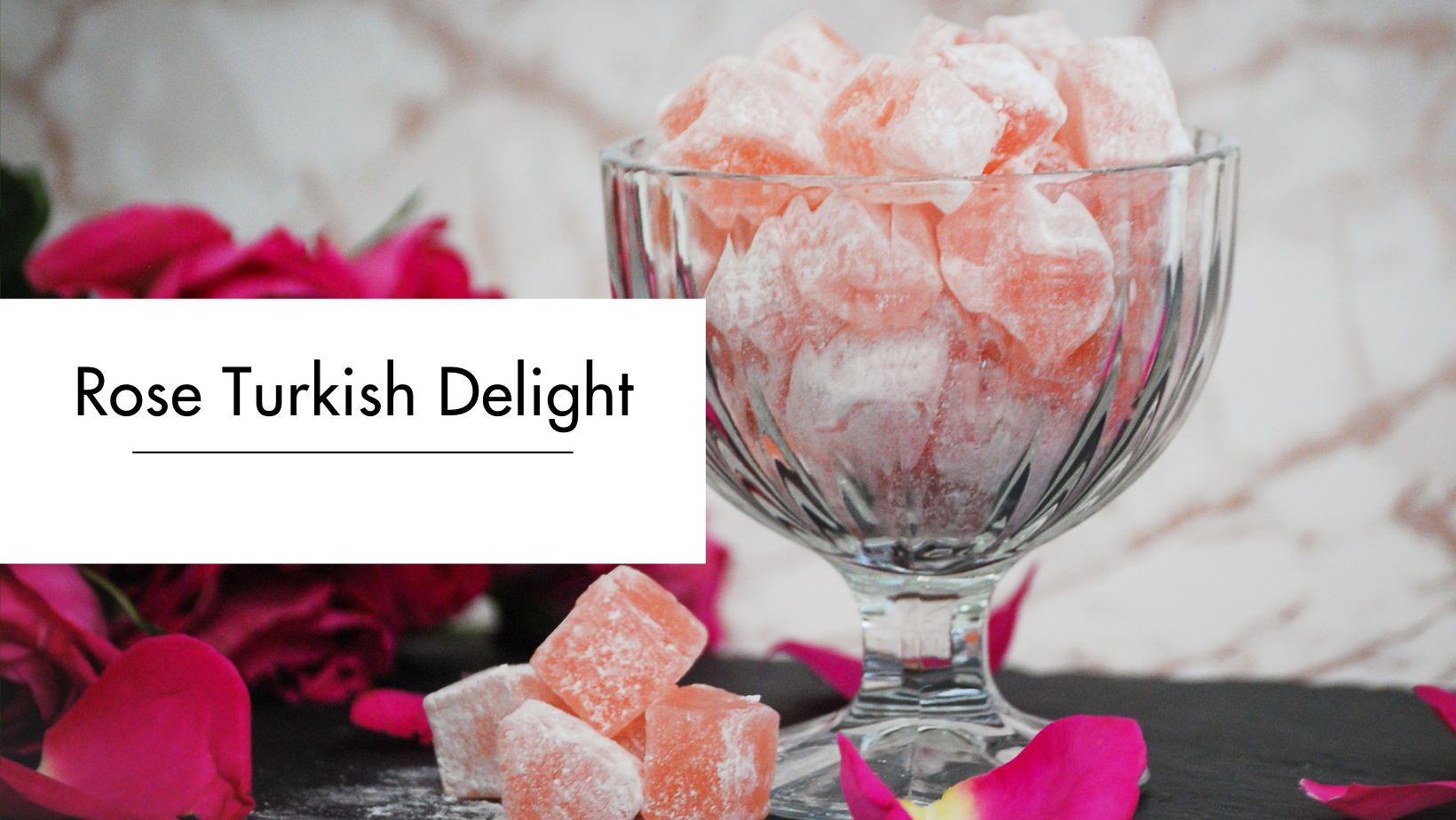 Ingredients
375g Water (tba%)
1 ½ tbsp Lemon Juice (tba%)
800g Caster/Granulated Sugar (tba%)
120g Cornflour (tba%)
500g Water (tba%)
1 tsp Cream of Tartar (tba%)
Rose Turkish Delight Recipe
Yielding a beautifully soft texture with a gorgeous, delicate rose flavour, our Rose Turkish Delight recipe is quick and easy to make.
Method
1. Grease a small baking tray with oil and line it with grease proof paper ensuring the edges are covered. Grease this with a small amount of oil too.
2. Add 375ml water, lemon juice and sugar into a large pan. Put this on a medium heat and bring to 108°C for approximately 3-5 minutes or up to 115°C (soft boil stage). When this is done remove from the heat.
3. In a separate pan add the corn flour, 500ml of water and cream of tartar. Mix this well to ensure there are no lumps.
4. Start heating the cornflour mix and using a whisk blend the mixture together to form a thick paste. Whisk continuously to avoid getting lumps as it will become thick very fast.
5. Once the paste is thick, over a very low heat, slowly and gradually add the sugar syrup mix and stir with a wooden spoon until fully combined. Weigh the saucepan.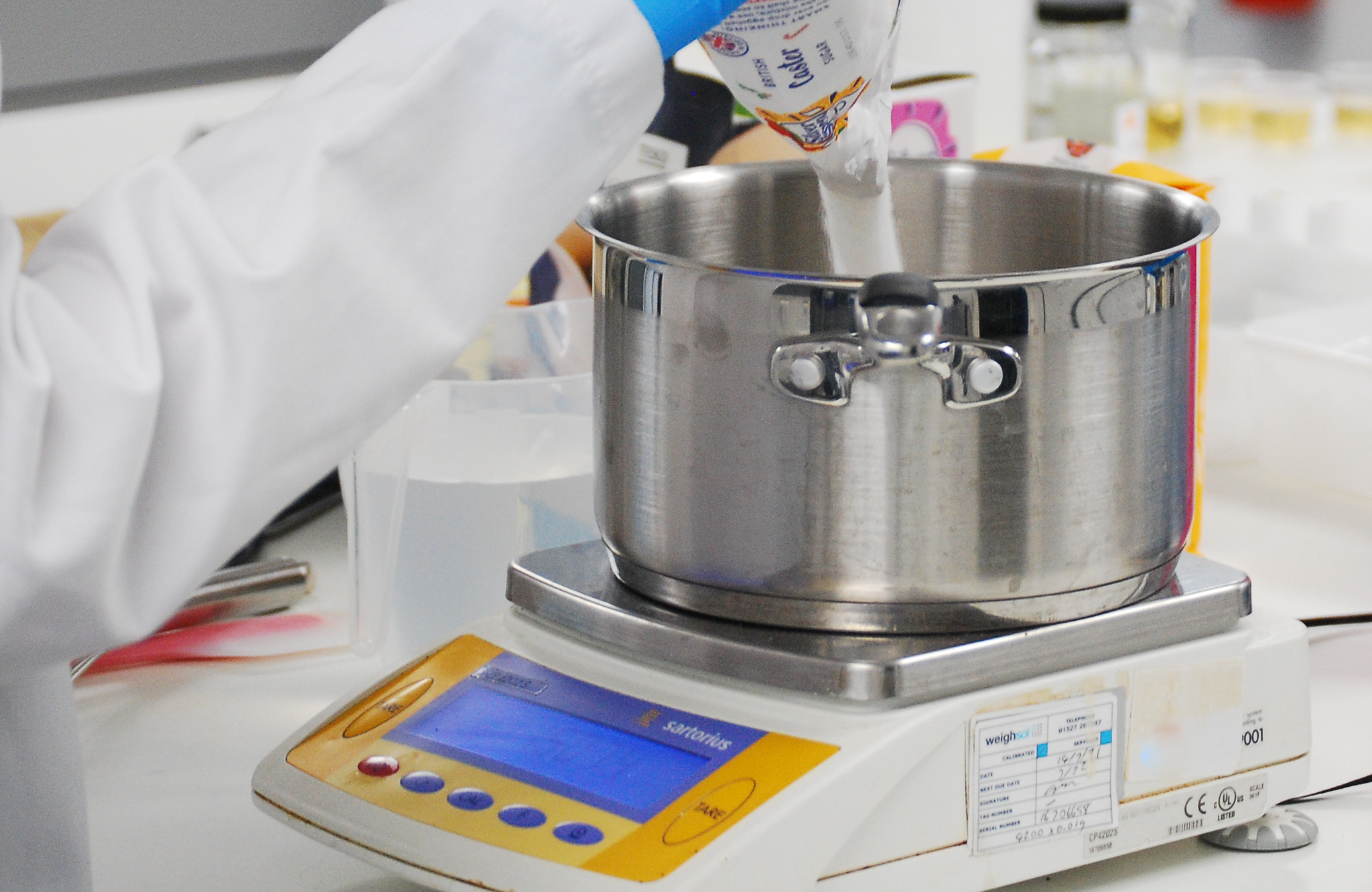 6. Remove from the heat. Weigh saucepan again, subtract this from the first weight to calculate the correct dosage.
7. Add flavour and food colouring and stir well (careful with ethanol-based flavours as the mix is hot).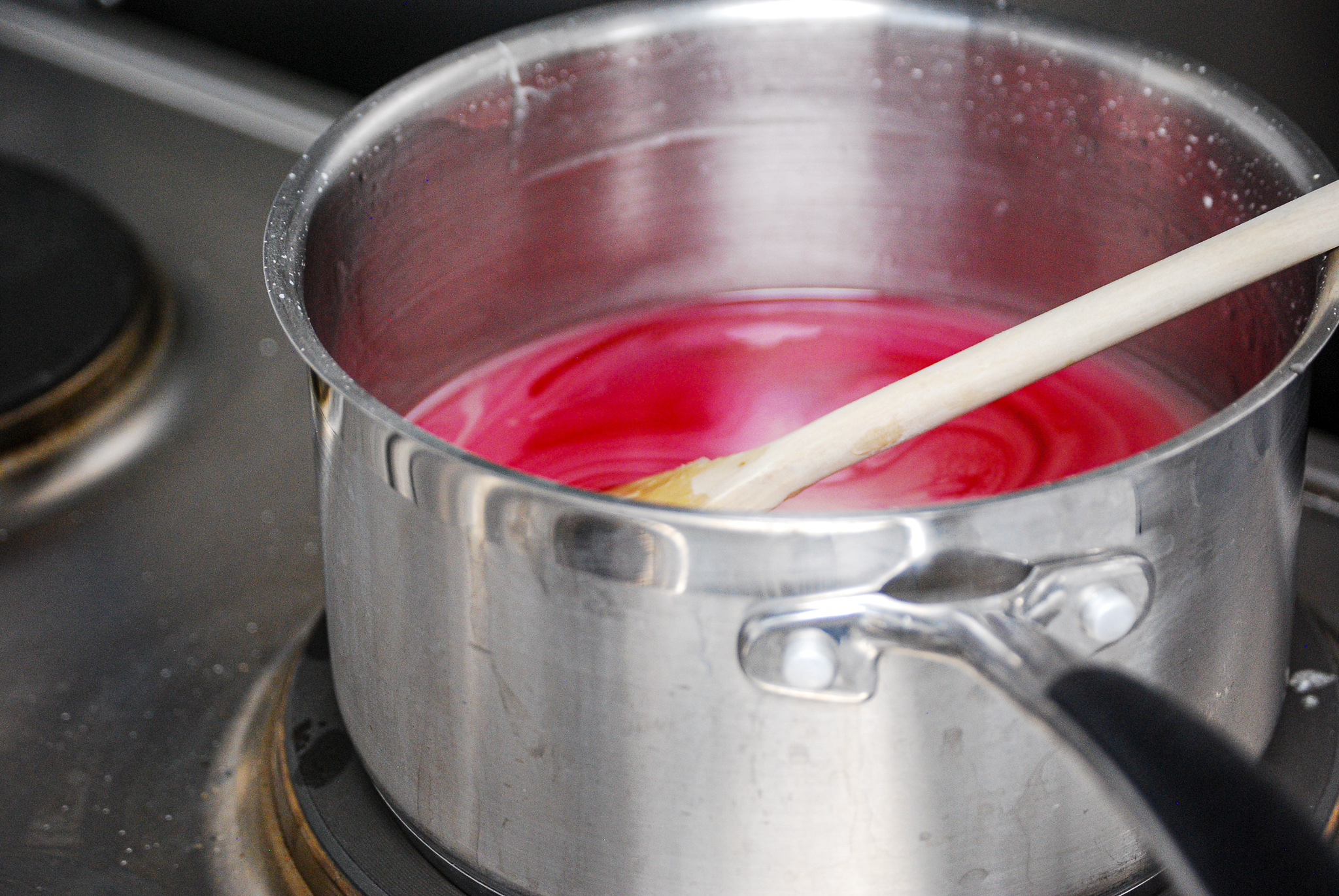 8. Pour into the lined baking tray and leave to cool for a few hours. Ensure it is even throughout the slab.
Tip: can use an oiled knife to hold the mixture in place and create a flat straight edge.
9. Cover a larger tray in icing sugar then turn out the Turkish Delight using icing sugar coated hands.
10. Cut into small cubes. If the knife is sticking, oil the blade slightly.
11. In a bowl combine 2tbsp of icing sugar and 1 tbsp of cornflour, add the cut Turkish delight and cover all cubes with the mixture.