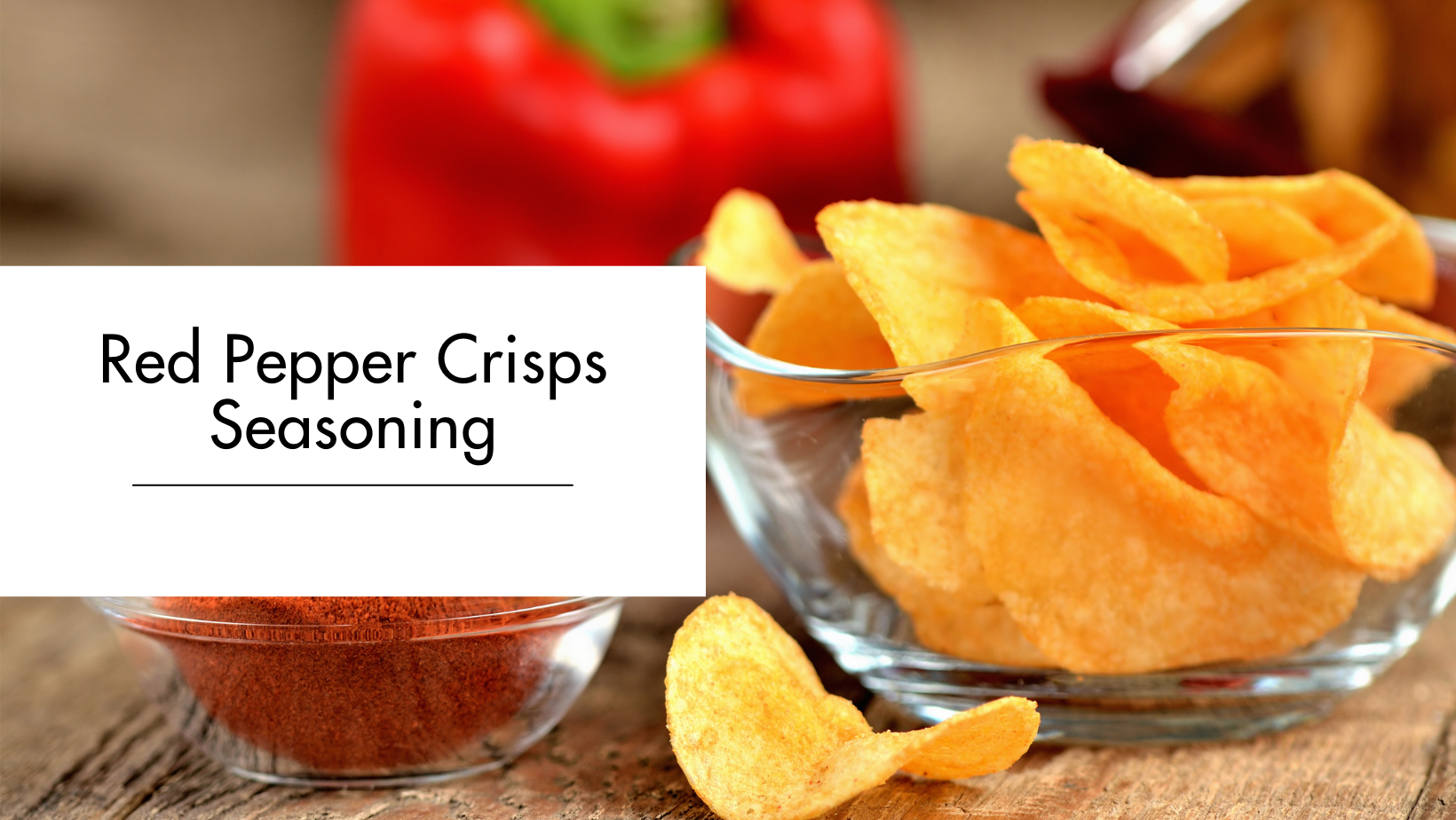 Ingredients
Salt – 20%
Maltodextrin – 35.5%
Caster Sugar – 20%
Onion powder – 1%
Aromild/Yeast powder – 15%
Citric Acid – 1%
Syloid (Free flow agent) –  1%
Tomato Powder – 5%
Red Pepper Crisps Seasoning

Recipe
Our Red Pepper Crisps seasoning is perfect to bee used on any kind of crisps, as well as a variety of recipes such as Mexican, Mediterranean and Middle Eastern cuisines.
Method
1. Weigh out and mix dry ingredients.
2. Add flavours and mix with a pestle and mortar.
3. Warm 100g crisps in microwave for 30 seconds.
4. Apply seasoning at 8% to weight of crisps and tumble.