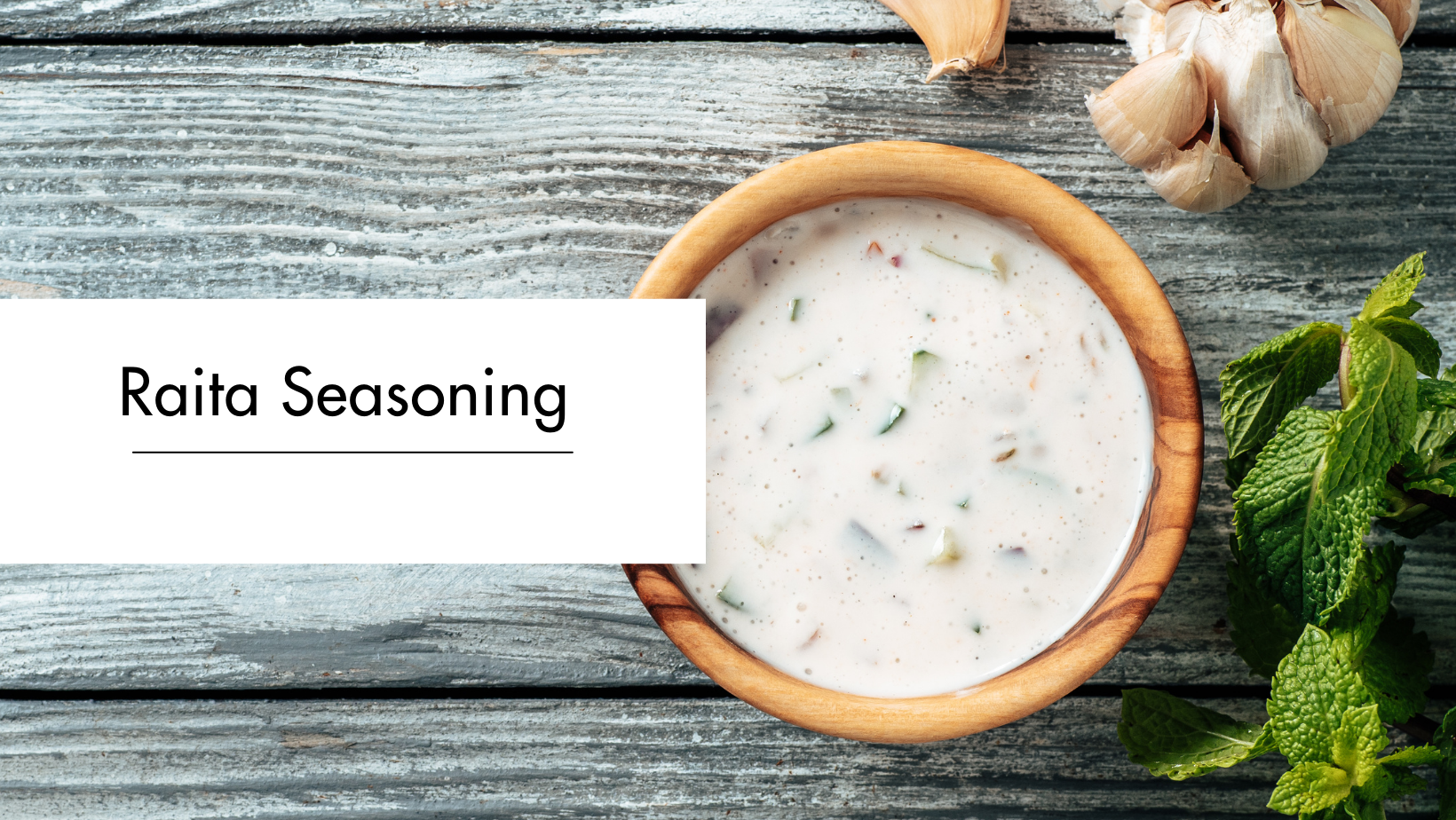 Ingredients
Salt – 20%
Onion powder – 15%
Maltodextrin DE10 – 48%
Yeast powder Sleaford – 8%
Garlic powder – 5%
Citric acid – 2%
Silicon Dioxide – free flow agent – 0.3%
Raita Seasoning Recipe (Non Dairy)
Raita is a classic Indian yoghurt sauce that's one of the most versatile condiments.
Method
1. Weigh out and mix dry ingredients.
2.  Add paprika & flavours and mix with a pestle and mortar.
3. Warm 100g crisps in microwave for 30 seconds.
4. Apply seasoning at 8% to weight of crisps and tumble.