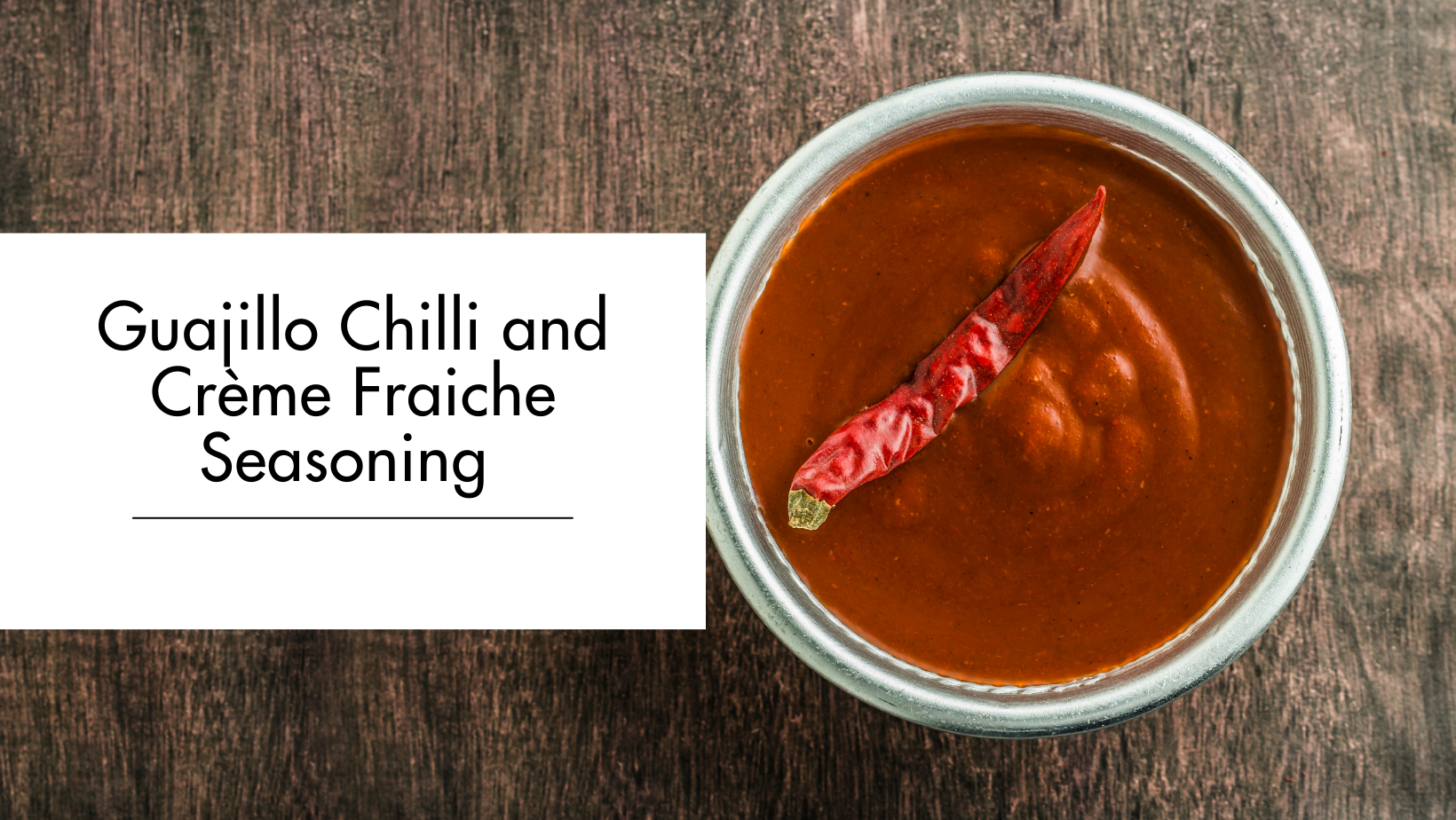 Ingredients
Maltodextrin – 36.1%
Caster Sugar – 12%
Dextrose – 8%
Salt – 20%
Provesta Yeast/ Aromild – 13%
Onion Powder – 3%
Garlic Powder – 2%
Citric Acid – 1%
Syloid (free flow agent) – 0.5%
Paprika Oleoresin IN 11058 – 0.4%
Tomato Powder – 4%
Guajillo Chilli and Crème Fraiche Seasoning Recipe
Our Guajillo Chilli and Crème Fraiche seasoning is great with Mexican, Mediterranean and Middle Eastern cuisines.
Method
1. Weigh out and mix dry ingredients.
2. Add paprika and flavours and mix with a pestle and mortar.
3. Warm 100g crisps in microwave for 30 seconds.
4. Apply seasoning at 8% to weight of crisps and tumble.