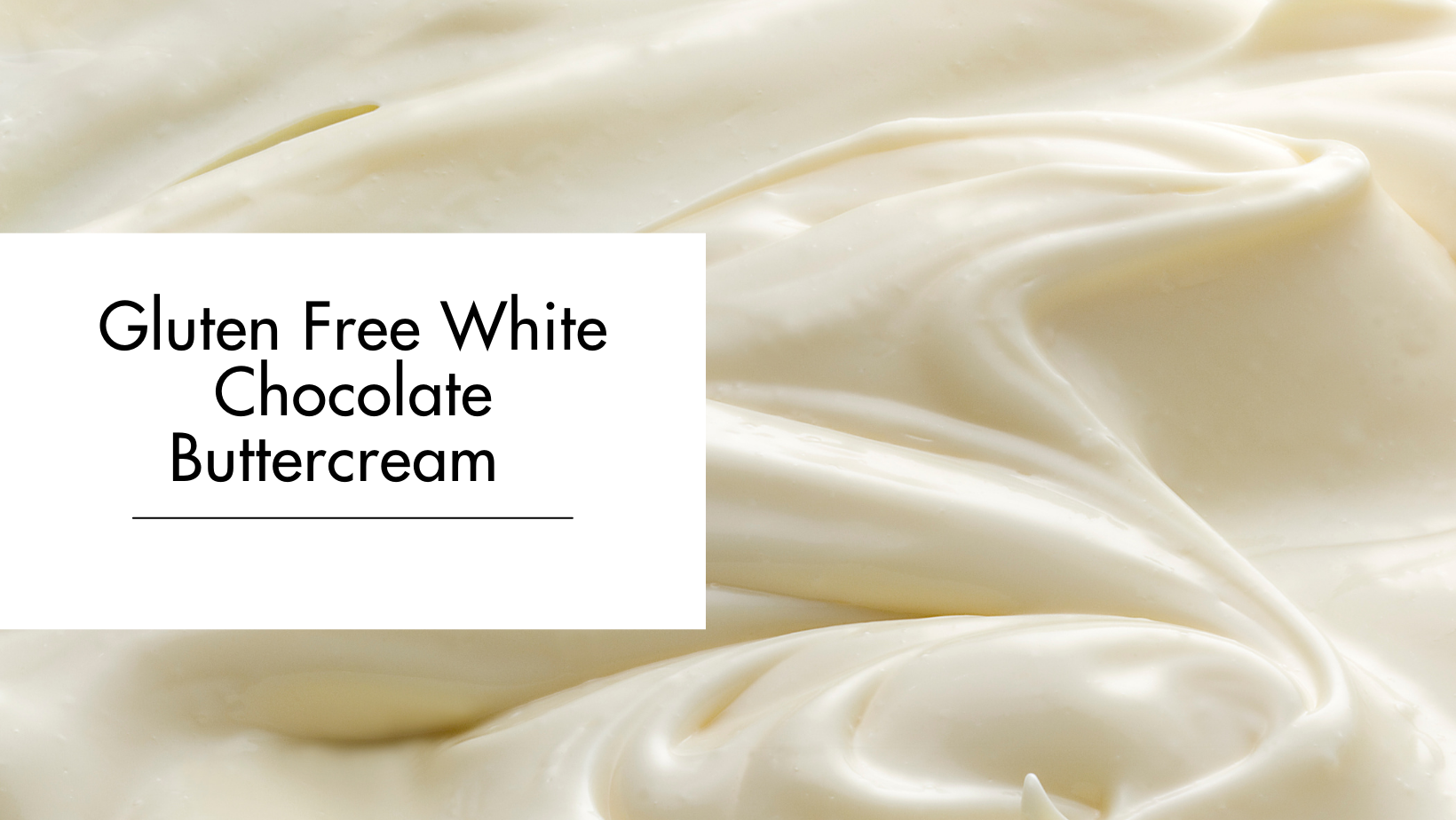 Ingredients
• 250g white chocolate – 33.4%
• 250g softened butter – 33.3%
• 250g icing sugar – 33.3%
Gluten Free White Chocolate Buttercream Recipe
Gluten Free White Chocolate Buttercream – easy to make and perfect for piping onto cupcakes, layer cakes, macarons or special celebration cakes.
Method
1.  Melt the white chocolate in short bursts of 20-30 seconds in the microwave, stirring regularly until melted then leave to cool.
2.  Place softened butter into a large bowl and whisk for 3-5 minutes until pale, light and fluffy.
3. Sift in the icing sugar and whisk slowly until combined.
4. Once fully combined add the cooled white chocolate and whisk until fully incorporated.