Role Profile and Person Specification
Job title:        Warehouse Technician (BS)
Reports to:    Warehouse Manager
Job grade:      B
Job Purpose
The successful candidate will:
• Assemble and check Production Worders for dispatch to internal or external customers in a timely manner
• Operating forklift trucks in a safe and timely manner to support all site activities
• Receiving deliveries, checking condition and accurately completing the necessary paperwork and Unity operations
• Managing rack locations to ensure efficient use of space, recording all movements on Unity
• Reporting and recording stock movement and discrepancies
• Sampling materials and accurately completing the necessary paperwork
• Handling/ manufacturing products and raw materials by complying with the information within the MSDS's, risk and COSHH assessments
• Planning and organising workload with area's other activities
• Use of manual handling equipment available for moving heavy ingredients e.g. product drums and packs
Essential criteria for this position are:
• Numerate and literate
• Basic knowledge of food hygiene
• Ability to use a computerized stock management system
• Forklift truck driver (counterbalance & flexi)
• Previous experience of working in a warehousing environment, preferably in food or pharmaceutical industry
• COSHH and H&S knowledge
• Good communication skills
• Attention to detail & high accuracy of work
Lionel Hitchen will always acknowledge your application, if you haven't heard from us within 72 hours, there might be a problem in your application coming through our server. We haven't ignored you, call reception on 01962 760815 to let us know that your application has been sent.
Please note that you must be eligible to work in the UK to apply for any of our positions.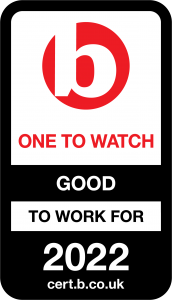 Do you want to find out more?
For further details and to apply please email our HR Department at hr@lionelhitchen.com
In the subject line of the email put LHHR.
*Please complete and submit the GDPR Candidate Privacy notice along with your CV to give us consent to process your application.*