Role Profile and Person Specification
Job title:            Sensory QC Analyst
Reports to:         QC Laboratory Manager
Job grade:          B
Job Purpose
The successful candidate will: 
Undergo routine testing of samples submitted to QC
Review the requirements of each sample & leading the daily sensory assessment panel for routine quality control of raw materials and finished product and for product development samples
Prepare samples for assessment by the sensory panel ensuring products are representative and tasted at the most appropriate dilution to determine any issues
Maintain the retained samples ensuring that samples are available for review when required
Identify opportunities to continuously improve the processes and testing parameters for sensory testing of materials
Collate the sensory panel results for reporting and identify issues
Ensure Sensory panellists are using good tasting techniques and scoring materials consistently
Arrange and oversee training and testing programmes of panellists at appropriate intervals to ensure all panellists are working to the same criteria, i.e. the skills and scoring are 'calibrated'
Support investigations into product quality complaints and failures due to sensory criteria
Implement appropriate corrective action in the sensory lab or testing parameters where required
Support Good Lab practices and ensure that procedures are kept up to date
Ensure hygienic conditions are maintained in the sensory lab
Essential criteria for this position are:
Higher education in a science subject
Excellent sensory capability
High attention to detail with accurate record keeping & a passion for continuous improvement
Experience in a quality testing lab
Understanding of statistical methods in analysing results
Excellent time management skills with the ability to work to deadlines and prioritise own workload
Lionel Hitchen will always acknowledge your application, if you haven't heard from us within 72 hours, there might be a problem in your application coming through our server. We haven't ignored you, call reception on 01962 760815 to let us know that your application has been sent.
Please note that you must be eligible to work in the UK to apply for any of our positions.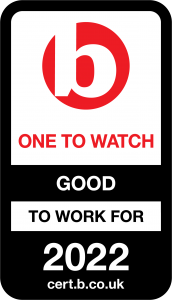 Do you want to find out more?
For further details and to apply please email our HR Department at hr@lionelhitchen.com
In the subject line of the email put LHHR.
*Please complete and submit the GDPR Candidate Privacy notice along with your CV to give us consent to process your application.*