Role Profile and Person Specification
Job title:         Purchasing Associate
Reports to:     Head of Sourcing
Job grade:      B
Job Purpose
The successful candidate will:
• Processing the conversion of ERP generated Purchase Requisitions for direct materials to Purchase Orders.
• Purchasing of indirect materials and packaging consumables in support of operations, including office supplies.
• Expedite open Purchase order delivery dates and resolution of delivery discrepancies.
• Collaborate with Purchasing Team to optimise supply needs.
• Support the processing of pre-shipment samples and research samples for Creative Solutions, provide a purchasing support service to the Samples team.
• Resolve material backlogs and other potential schedule interruptions to include supporting the team with any material shortage management strategies.
• Own the maintenance, accuracy and currency of purchasing master data in Unity, including lead times, MRP data and Supplier contacts.
• Reviewing minimum stock levels and proposing amendments as necessary to maintain material availability service levels.
• Work with Planning and Sales to support material requirement forecasts for communication with suppliers.
• Propose solutions to improve material flow at multiple levels, including lead time reductions.
Support lean replenishment processes with suppliers (such as vendor owned and managed inventory, consignment and/or demand pull)
Knowledge & Skills required:
• A working knowledge of MRP systems, particularly Unity is desirable.
• A working knowledge of MS Office (Word, Excel, PowerPoint and Outlook).
• High level of accuracy and attention to detail.
• Strong time management, prioritisation and organisational skills.
• Self-motivated and proactive with ability to work with little supervision.
• Flexibility and willingness to learn.
• Understands department's key performance indicators, how to influence them and how to contribute to Company goals.
• Ability to build and maintain relationships with suppliers.
• Acts with a sense of urgency in meeting Customer needs
• Being comfortable with numbers and data is an important attribute to assist with purchasing decisions based on business requirements.
• Focuses on desired end results.
Lionel Hitchen will always acknowledge your application, if you haven't heard from us within 72 hours, there might be a problem in your application coming through our server. We haven't ignored you, call reception on 01962 760815 to let us know that your application has been sent.
Please note that you must be eligible to work in the UK to apply for any of our positions.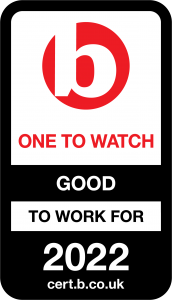 Do you want to find out more?
For further details and to apply please email our HR Department at hr@lionelhitchen.com
In the subject line of the email put LHHR.
*Please complete and submit the GDPR Candidate Privacy notice along with your CV to give us consent to process your application.*