Role Profile and Person Specification
Job title:      Production Technician – Compounding Team
Reports to:  Production Team Leader
Job grade:      B
Job Purpose
The successful candidate will:
• Operate plant and equipment (various levels of complexity), to mix, manufacture, transfer, and pack product.
• Weighing and blending of ingredients as per formulation and manufacturing instructions.
• Packaging of finished products to company standards. Ensure accuracy of records and documentation is in line with defined company standards.
• Handling / manufacturing products and raw materials by complying with the information within the MSDS's, risk and COSHH assessments.
• Use of manual handling equipment available for moving heavy ingredients e.g., product drums and packs.
• Maintain high levels of hygiene and housekeeping, observing company policies and operating 'clean-as-you-go' practices consistent with HACCP, GMP and general BRC requirements.
• Highlighting of out of spec items for remedial action.
• Ensure that when products are transferred to other Departments, they are in a suitable "fit for purpose" condition that meets the customer's expectations.
Essential criteria for this position are:
• Numerate and literate
• Able to mix and pack materials.
• Operation of basic production processes and equipment
• A good understanding of quality control systems
• An understanding of food hygiene
• Experience within a highly regulated manufacturing environment
Lionel Hitchen will always acknowledge your application, if you haven't heard from us within 72 hours, there might be a problem in your application coming through our server. We haven't ignored you, call reception on 01962 760815 or email HR@lionelhitchen.com to let us know that your application has been sent.
Please note that you must be eligible to work in the UK to apply for any of our positions.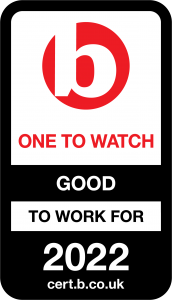 Do you want to find out more?
For further details and to apply please email our HR Department at hr@lionelhitchen.com
In the subject line of the email put LHHR.
*Please complete and submit the GDPR Candidate Privacy notice along with your CV to give us consent to process your application.*