Role Profile and Person Specification
Job title:          Process Technologist FTC Maternity Cover (12 months)
Reports to:      Head of Development
Job grade:       C
Job Purpose
Key tasks include:
• New product and process development, with special emphasis on processes involving extraction and distillation technologies
• Managing product and process trials
• Scale-up and monitoring of production of new products at pilot plant level and production level
• Provide training, guidance and support to team members and Production staff on equipment and processes
• Record and collate data collected from all laboratory trials, factory-based trials and studies
• Assist Quality Assurance in the investigation of customer complaints, non-conformances, production manufacturing problems and optimisation of existing production processes
Job knowledge and skill requirements for this position are:
• Natural Sciences, Chemistry or Chemical Engineering degree
• Proven Industry Experience
• Good theoretical and practical knowledge of distillation and extraction and associated processes
• Practical problem-solving ability
• Ability to contribute to innovative ideas within the team related to processes
• Ability to work in collaboration with other departments
• Awareness of SDS and warning labels
• High attention to detail with a passion for continuous improvement
• Ability to train and provide guidance to others
• Excellent working knowledge of MS Office (Word, Excel, Outlook) desirable
Lionel Hitchen will always acknowledge your application, if you haven't heard from us within 72 hours, there might be a problem in your application coming through our server. We haven't ignored you, call reception on 01962 760815 to let us know that your application has been sent.
Please note that you must be eligible to work in the UK to apply for any of our positions.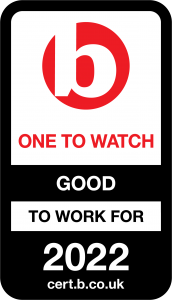 Do you want to find out more?
For further details and to apply please email our HR Department at hr@lionelhitchen.com
In the subject line of the email put LHHR.
*Please complete and submit the GDPR Candidate Privacy notice along with your CV to give us consent to process your application.*