Role Profile and Person Specification
Job title:    Maintenance Technician Electrical Bias
Reports to: Maintenance Manager
Job grade:      C
Job Purpose
The successful candidate will:
• Undertake maintenance, diagnosis, repair, trouble shooting and reconditioning activities on a range of machinery, maintaining all key services to production and
site facilities.
• Carry out electrical installation work along with initial testing and documentation.
• Identify and diagnose equipment and system faults.
• Initiate repairs in a timely and cost-effective manner.
• Implement countermeasures, analyse fault data,
and recommend root cause improvement activity.
• Assist Department projects with respect to Installation, facilities/utilities, commissioning tests, monitoring methods and reporting.
• Conform to and develop area safety standards including risk-assessments for safe working practices and good housekeeping.
• Actively promote H&S awareness and adhere to H&S policies and codes of practice.
• Highlight required area/facilities improvements and liaise with other Department members to allow completion against set timescales. Responsible for overseeing the improvement until completion.
• Where appropriate manage or support contractors whilst on site
Essential criteria for this position are:
• Relevant trade qualifications (Apprenticeship, ONC, HNC, City & Guilds, ECS/JIB Gold Card)
• Knowledge of electrical systems, installation, inspection, and testing.
• Fault finding, diagnosis, repair, maintenance, and reconditioning activities on a diverse range of machinery and equipment.
• Experience working in a process plant in food, chemical or pharmaceutical industry would be desirable.
• Experience of applications in flame-proof and hazardous areas is desirable (ATEX)
• Has the necessary IT skills to perform their role.
Lionel Hitchen will always acknowledge your application, if you haven't heard from us within 72 hours, there might be a problem in your application coming through our server. We haven't ignored you, call reception on 01962 760815 or email HR@lionelhitchen.com to let us know that your application has been sent.
Please note that you must be eligible to work in the UK to apply for any of our positions.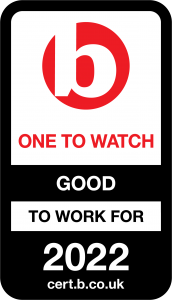 Do you want to find out more?
For further details and to apply please email our HR Department at hr@lionelhitchen.com
In the subject line of the email put LHHR.
*Please complete and submit the GDPR Candidate Privacy notice along with your CV to give us consent to process your application.*