Role Profile and Person Specification
Job title: Maintenance Assistant
Reports to: Lead Maintenance Technician
Job grade:  B
Job Purpose
The successful candidate will:
• Specialist cleaning of Production / Warehouse buildings and associated outside areas
• GMP hygiene schedules of work & actioning of pick-up points
• Accurate recording of scheduled cleaning activities
• Site wide maintenance and repairs, including building, plumbing, electrical and assembly in accordance with competent skills set.
• Site Wide planned maintenance/basic tasks
• Maintain site compliance through documentation and completion of:
o Emergency lighting testing
o Portable appliance testing
o Legionella water testing
o Fire alarm testing
• Known contractor control and associated permit control.
• Ownership of site upkeep including:
o External/Garden maintenance
o Site decoration/Restoration
• Assist with department 5S program, and help to maintain the engineering workshop, Boiler house and plant rooms to the required standard.
Essential criteria for this position are:
• Numerate and literate
• Basic knowledge of food hygiene (desirable)
• Cleaning and site hygiene experience
• Good range of DIY skills (plumbing, carpentry, painting & general maintenance)
• Basic engineering aptitude
• Previous experience of working in a highly regulated manufacturing environment, preferably in food or pharmaceutical industry
• COMAH & DSEAR Basic Knowledge (desirable)
Lionel Hitchen will always acknowledge your application, if you haven't heard from us within 72 hours, there might be a problem in your application coming through our server. We haven't ignored you, call reception on 01962 760815 or email HR@lionelhitchen.com to let us know that your application has been sent.
Please note that you must be eligible to work in the UK to apply for any of our positions.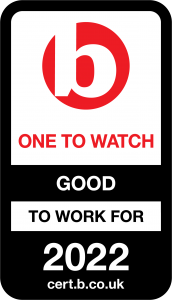 Do you want to find out more?
For further details and to apply please email our HR Department at hr@lionelhitchen.com
In the subject line of the email put LHHR.
*Please complete and submit the GDPR Candidate Privacy notice along with your CV to give us consent to process your application.*