Role Profile and Person Specification
Job title:            IS Technician
Reports to:         Business Systems Manager
Job grade:          B
Job Purpose
The successful candidate will but not limited to: 
1st line support for inhouse systems (PCs, servers, printers, initial ERP systems troubleshooting, Office 365, and all other business systems)
Controlled escalation to external providers / suppliers as required
System Administration

Management of authority profiles and users
Management of system alerts and automated emails

Maintaining Backups of virtual and physical servers
Maintain a stock of hardware in a cost-effective manner, to ensure the business continues with minimal disruption. Also maintain a supply of printer cartridges & ribbons where appropriate
Repair, update, support users PCs as required
Maintain telephone system, including updates, new extensions and licensing changes / renewals
Support internal customers by writing and maintaining Power BI / PowerQuery reports
Write and maintain software specific reports: ERP System, CRM System, Other Business Systems
Write and maintain reports using SQL
Essential criteria for this position are:
Enthusiastic and keen team player
A 'customer first' mentality
Excellent communication skills
Ability to work under pressure
Desirable criteria for this position are:
Experienced and confident using Microsoft Office 365 Suite
Experience of working with Microsoft SharePoint (desirable)
Experience of administration of Windows Servers
Experience of delivering IT first line support
Experience of delivering user training
Lionel Hitchen will always acknowledge your application, if you haven't heard from us within 72 hours, there might be a problem in your application coming through our server. We haven't ignored you, call reception on 01962 760815 to let us know that your application has been sent.
Please note that you must be eligible to work in the UK to apply for any of our positions.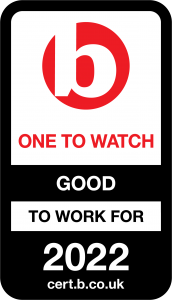 Do you want to find out more?
For further details and to apply please email our HR Department at hr@lionelhitchen.com
In the subject line of the email put LHHR.
*Please complete and submit the GDPR Candidate Privacy notice along with your CV to give us consent to process your application.*