Role Profile and Person Specification
Job title:          Flavourist
Reports to:      Depending on level and experience
Job grade:       Commensurate with candidate's skills and experience
Job Purpose
The successful candidate will have responsibility for:
Creating and developing highly innovative and commercially viable products against customer briefs, ensuring new development samples are available for the QC dept. and customer sampling including in application, in a timely way.
Manage allocated NPD projects utilising the Stage-Gate Process and liaising with colleagues around the business to ensure that all tasks within Stage 2 are completed to time, to successfully move the project forward through Gate 2.
Pro-active flavour creation to develop new and improved commercially viable flavours for the portfolio according to trends and the business strategy.
Provides advice and expertise at first productions to ensure the product is made to the correct quality for the customer brief.
Provides expert advice and support for the QC and QA and Production departments in the investigation and assessment of customer complaints and production issues.
Organoleptic assessment of competitors' products, evaluation of new and/or novel raw materials, studying new food/industry/technology trends to keep the company at the forefront of the flavour business.
Maintenance of adequate records of all work carried out.
Work with Creative Solutions Team and QA Manager to implement and manage laboratory procedures to ensure compliance with BRC and modelling good lab practice.
 Knowledge and Skills:
Scientific degree level of education or equivalent.
Proven experience in successful creative flavour development.
Excellent knowledge of flavourings regulations; EU essential, other global regulations desirable.
Good understanding of the economics of flavour creation and production and how commercial viability is impacted.
Ability to plan medium/long-term projects to achieve an objective which is aligned with business strategy.
Working knowledge of raw materials, lab procedures, production processes.
Understanding of analytical processes and ability to interpret results.
Knowledge of SDS and COSHH requirements and implications for lab practices.
Understanding of solvents, appropriateness for applications, impacts for manufacturing, uses and limitations.
Good IT skills, including proficiency in MS Word, Excel, and Outlook.
Good organisational and project management skills.
Ability to communicate effectively to all levels of staff.
Passion for food and culinary knowledge.
Lionel Hitchen will always acknowledge your application, if you haven't heard from us within 72 hours, there might be a problem in your application coming through our server. We haven't ignored you, call reception on 01962 760815 to let us know that your application has been sent.
Please note that you must be eligible to work in the UK to apply for any of our positions.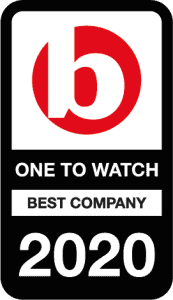 Do you want to find out more?
For further details and to apply please email our HR Department at hr@lionelhitchen.com
In the subject line of the email put LHHR.
*Please complete and submit the GDPR Candidate Privacy notice along with your CV to give us consent to process your application.*