Role Profile and Person Specification
Job title: Category Sales Manager – Trade
Reports to: Sales and Marketing Director
Job Grade: E
Job Purpose
The business is creating a new role to support our ambitious growth plans.
The successful candidate's responsibilities will include but not be limited to:
A lead role working with a team of Sales Managers, Marketing & Sales Support to meet the business's objectives for growth in the 'Trade' category
A lead role in the WCM programme for the Sales & Marketing Team, for all activities targeted at 'Trade' customers, to drive continuous improvement and best practice
Leading Quarterly Business Reviews for the 'Trade' category
Work with the Sales and Marketing Director to develop and execute Sales strategy to achieve sales targets in line with Company objectives to grow our 'Trade' category sales to new and existing customers
Manage relevant sales team activities to maximise new business development, balanced with existing key customer management
Direct Key Account Management of a number of selected key accounts
Direct Account Management of other agreed accounts
Co-ordination with Sales Managers for other relevant Key Account Plans in this category to align strategic direction & sharing of best practice
With the Sales & Marketing Director:

Prepare sales budgets with focus on profitable growth
Optimise the CRM system for effective reporting, managing and forecasting of sales opportunities in line with strategy with focus on improvement of current KPI reporting

Keep abreast of food industry and consumer food trends
Provide support for corporate activities such as sales exhibitions, web site development/maintenance and promotional email activity
Essential Criteria:
Proven sales leadership skills
Demonstrable track record of success in sales in flavour / food ingredients to Flavour Houses / Seasonings Companies
Ability to think strategically with an ability to assess, prioritise and interpret business performance and plans
Proven track record in researching and analysing new business opportunities and pipeline management
Willingness to travel – significant travel in the UK and to export markets will be required
Desirable Criteria:
Science or food-related degree
Marketing experience
Additional language skills would be an advantage
Good knowledge of food ingredients
Lionel Hitchen will always acknowledge your application, if you haven't heard from us within 72 hours, there might be a problem in your application coming through our server. We haven't ignored you, call reception on 01962 760815 to let us know that your application has been sent.
Please note that you must be eligible to work in the UK to apply for any of our positions.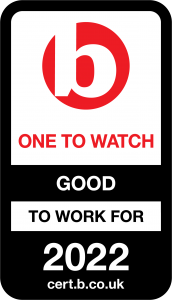 Do you want to find out more?
For further details and to apply please email our HR Department at hr@lionelhitchen.com
In the subject line of the email put LHHR.
*Please complete and submit the GDPR Candidate Privacy notice along with your CV to give us consent to process your application.*